Clarksville's First Thursday Art Walk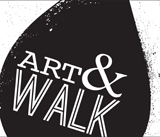 Clarksville, TN – Produced by The Downtown Clarksville Association, Clarksville's First Thursday Art Walk is a free, self-guided tour spanning a 5-block radius that combines visual art, live music, engaging events and more in the heart of Downtown Clarksville.
With 10+ venues, bars and businesses participating each month, the First Thursday Art Walk in Clarksville is the ultimate opportunity to savor and support local creative talent.
The August Art Walk will be held August 2nd, 2018 from 5:00pm to 8:00pm at the shops and galleries on Public Square, Franklin Street, and Strawberry Alley.
The participating businesses are listed below as well as a description of the work they will be exhibiting and services they will be offering during the event.
Downtown Artists Co-op (96 Franklin Street)
The DAC is an association of talented local artists and interested patrons dedicated to promoting the visual arts in the Clarksville/Montgomery County area. Our objectives are to sponsor art exhibitions of work by Co-op members and regional artists, to provide continuing support for the Co-op and its membership through the sale of art work, to encourage arts education with outreach programs and scholarship fundraisers, and to develop membership services which directly support the arts community.
Artist Information
The Downtown Artists Co-op (DAC) is proud to announce that the Annual Regional Juried Art Exposition reception will be held on August 2nd.
This is a juried exhibit of fine art open to all artists from the Middle Tennessee and Kentucky area. Art works in the Exposition are entered in the following four categories: Painting, Drawing, Mixed Media/Collage and 3D/Fabric Arts.
The opening reception for the Art Expo will be on August 2nd from 5:00pm till 8:00pm. The DAC will be serving appetizers and l refreshments.
During the opening reception, DAC will announce the results and award prizes for the following: Best of Show, First, Second and Third Place in each category (and Honorable Mentions at the discretion of the juror). Winners will be announced and awards will be presented at the reception around 6:00pm.
This exhibit will be on display the entire month of August. 2018. DAC Gallery is located at 96 Franklin Street, in Downtown Clarksville, TN. DAC is Monday – Friday Noon-4 pm and 9 am-5 pm on Saturday. See our website at www.downtownartistsco-op.com or visit us on Facebook for more information.
This month's exhibit is sponsored by Glen Edgin The Framemaker, Sango Fine Wines & Sprits, F&M Bank, and Planters Bank.
The Framemaker (705 North Second Street)
For over two decades, The Framemaker has offered a unique selection of frames and art services to the Middle Tennessee area.
Artist Information
New Work by Tracy Bettencourt
The Framemaker proudly presents new work by artist Tracy Bettencourt This exhibit is part of Clarksville's First Thursday Art Walk on August 2nd, 2018. An opening reception will be held from 5:00pm to 8:00pm. The exhibit will remain on display at the Framemaker throughout the month of August during normal business hours (Monday through Friday 10:00am to 5:00pm).
Tracy states: "I am blind. I lost my eyesight over twelve years ago and within the past five years began painting using my hands. My life is very structured and I use assistive technology on my I Phone and I Pad to identify colors. The paints I use are textured acrylic and forms of puffy paint. My hands are my eyes and the puffy paint allows me to convey my thoughts and feelings onto canvas using tactile lines.
Every day I wake and live in darkness yet with my newfound skill of painting, I am able to share my unique perception of the world around me as well as conveying the unseen beauty of life. My paintings reflect hope, adversity, love, positivity, strength and determination. I put my heart, soul and insight into every piece of artwork. There will always be a mountain to climb yet I strongly feel that no matter what the obstacle, there is light within darkness and therefore there is hope."
Tracy Bettencourt, artist, advocate for persons with disabilities, motivational speaker and APSU alumni, began to lose her eyesight in her early 30s from an eye disease called Retinitis Pigmentosa. Although the disease has left her blind, the hardships she experienced have not prevented her from living her life to the best of her abilities.
The Framemaker is located at the corner of North Second Street and Georgia Avenue, across from the Clarksville Academy.
The Roxy Regional Theatre (100 Franklin Street)
Peg Harvill Gallery
For those who enjoy the visual arts, the Peg Harvill Gallery, located just beyond the lobby, hosts twelve shows annually featuring locally and nationally known artisans. Shows generally open the first Thursday of each month for our First Thursday Art Walk.
Artist Information
The Roxy Regional Theatre is proud to host local artist Richard Hogan in the Peg Harvill Gallery during the month of August.
Hogan began painting in earnest shortly after he retired in 2001. He has a doctorate in physiology and biophysics, and his professional life was in the scientific area, through research, teaching and administration. His early paintings were traditional and very linear in approach.
Because of a fortunate mistake, a unique technique was developed using airbrush and spray and a series of acrylic glazes on natural templates such as leaves, branches, weeds and stems. Landscapes are the primary focus of his paintings reflective of boyhood memories in the Ozark Mountains of Northwest Arkansas. Jurors have described his works as ethereal, mystical, muted and "foggy."
For tickets to and information about our current production of "Oklahoma!", please visit www.roxyregionaltheatre.org or call the box office at 931.645.7699.
Additional gallery hours are Monday through Friday, 9:00am – 2:00pm.
Edward's Steakhouse (107 Franklin Street)
Artist Information
Edward's Steakhouse is proud host local photographer, Terry Minton, during the August 2018 First Thursday Art Walk.
Terry is a 56 year resident of Clarksville, having grown up in the Southside community, graduating from Montgomery Central High School and, later on, Austin Peay State University. Terry is happily married for 31 years to his wife, Pam, with two marvelous (now grown) children and 3 rambunctious grandsons.
He is also a 32 year veteran of the Clarksville Police Department. Photography, for Terry, began as a hobby that has turned into a true passion and, now, a part-time business. It is rare that he is not out without a camera these days, looking for the next perfect image to capture.
Stop in, see the art, listen to Jackson Miller on the piano and enjoy the Thursday night special, 1/2 priced $7.00 appetizers and 2 for 1 draft drink specials.
The Customs House Museum (200 S. 2nd Street)
The Customs House Museum and Cultural Center is Tennessee's second largest general interest museum. It features fine art, history, and children's exhibits.
Artist Information
First Thursday Art Walk
Thursday, July 5th, 5:00pm – 7:00pm
The museum is open to the public with free admission as part of Downtown Clarksville's First Thursday Art Walk.
Exhibits:
Leslie Haines: Animal Abecedary
August 1st – September 2nd | Planters Bank Peg Harvill Gallery
Original animal alphabet artwork created by graphic designer Leslie Haines explores unusual imagery juxtapositions by transforming something ordinary, like an alphabet book, into a fanciful flight of unusual and amusing pairings. Letterpress type, engravings, original drawings, found objects, photography, and old book pages all blend together digitally to become something unexpected. This exhibition is sponsored in part by Nashville Arts Magazine.
Annual Staff Art
August 3rd – October 28th | The Leaf Chronicle Lobby98
See art in a variety of mediums created by the staff of the Customs House Museum and Cultural Center.
Best of Tennessee Craft
August 4th – October 14th | Crouch, Orgain, & Bruner Galleries
The Best of Tennessee Craft Juried Exhibition represents a full range of media from artisans throughout the state. Juror Kathryn Hall reviewed 172 entries to create the show that is on display through October 14th.
The awards for this show are sponsored by the Ayers Foundation.
Along with the juried work, the Museum will showcase Tennessee Craft's Master Artist Collection of craft representing the finest work of Tennessee artists. Begun in 2001 to preserve and promote excellence in Tennessee craft for future generations, the collection grows by special invitation to master artists for signature works.
Interpreting the Familiar: The Art of Hattie Marshall Duncan
June 6th – August 19th | Jostens Gallery
African American folk sculptor Hattie Marshall Duncan creates expressive sculpture that offers a loving, humorous portrayal of her hometown community in Jackson, Tennessee. She uses common household items such as wire hangers, plastic bottles and old stockings to build the frames. After molding the figures, she adds texture and detail by applying coffee grounds for hair, pine cones for hats, and broken egg shells for clothing. This exhibition is sponsored in part by the West Tennessee Regional Art Center.
International Reflections: The Art of Women Artists Mentors
July 5th – September 2nd | Kimbrough Gallery
This exhibition represents five women artists who come together in the spirit of friendship and to support each other's art careers. Women Artists Mentors (WAM) members meet once a month in a video chat online. Each has different levels of experience in pursuing a career in the arts. In May 2016, all five members finally met up in Venice, Italy.
Since, they have enjoying spending time together in Montreal, Canada. The bonds formed that week in Venice not only solidified a group that is committed to helping each other in art and business, but resulted in lasting, lifelong friendships. The group consists of Virginia artist Debra Keirce, Helen K. Beacham (South Carolina), Maria Bennett Hock (North Carolina), Kim Minichiello (Florida), and Carrie Waller (Japan).
Our Town: Stories Within Clarksville's Doorways
February 28th – September 30th | Memory Lane
An exhibition of regional stories featuring photographs and artifacts from our collection, including: the jail, Trinity Episcopal Church, the Court House, the Capitol Theater, and more.
The Riverview Inn (50 College Street)
The Riverview Inn is proud to support the August 2018 First Thursday Art Walk, but will not feature an artist this month.
Roux Americajun Restaurant (125 Franklin Street)
Roux is proud to support the August 2018 First Thursday Art Walk, but will not feature an artist this month. Stop in and grab something to eat as you check out the other galleries located in Historic Downtown Clarksville.
F&M Bank (50 Franklin Street)
F&M Bank is proud support the August 2018 First Thursday Art Walk, but will not feature an artist this month.
Rogate's Boutique (115 Franklin Street)
Rogate's Boutique will be open late and is proud to support the August 2018 First Thursday Art Walk, but will not feature an artist this month. But, stop in and find something for your Summer wardrobe!
Couture Crush (101 Franklin Street)
Couture Crush is proud to support the August 2018 First Thursday Art Walk. Stop in and find the perfect piece to spice up your wardrobe this Summer during the June First Thursday Art Walk!
Mildred & Mable's (109 Franklin Street)
Mildred and Mable's is proud to support the August 2018 First Thursday Art Walk. Stop in and check out a new look and all of the great gift and clothing options!