APSU Sports Information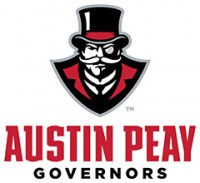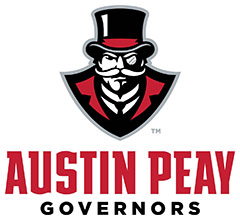 Clarksville, TN – Austin Peay State University (APSU)'s athletics department announces with a heavy heart that Greg Walker, the longtime voice of Governors men's basketball and an Austin Peay alumnus, passed away early Tuesday morning, August 7th, 2018.
A life-long Clarksvillian, Walker graduated from Austin Peay in 1973. He initially joined the Governors Sports Network as a color commentator alongside Bill Herndon before assuming play-by-play duties in the late 1990s after Herndon was forced to step away.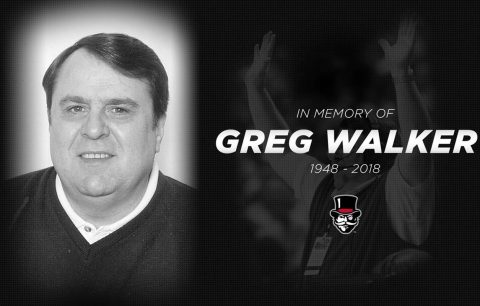 All told, Walker lent his voice to Governors men's basketball games for nearly 40 years.
He was honored in 2014 with the OVC's Media Award for "performing their jobs in a fair, consistent and accurate manner, provide all-around coverage for a variety of sports and demonstrate the ability to go above and beyond their normal beat or job description."
Greg's voice was known nationwide, including by ESPN radio personalities Mike and Mike who had him on their show recapping his call from the 2001 OVC Basketball Championship final, which the duo deemed "the best call in the history of sports."
His unique style made him a broadcast favorite around the league as he promoted Austin Peay and the OVC in his broadcasts. During his broadcasting career, he also called APSU baseball and football.
In addition to his play-by-play duties, Greg utilized his radio show, Sports Talk, for more than 35 years to discuss not only Austin Peay but also the OVC and its member schools as well. His cable television show, One-on-One, was a longtime feature in the Clarksville community, highlighting local issues as well as featuring Governors athletics and Ohio Valley Conference staff.
Walker is survived by his wife, Pat, and their son Clete. Funeral arrangements are pending.