Written by 1st Lt. Verniccia Ford
101st Airborne Division (AA) Sustainment Brigade Public Affairs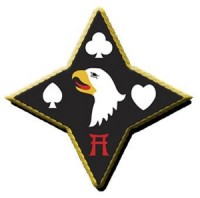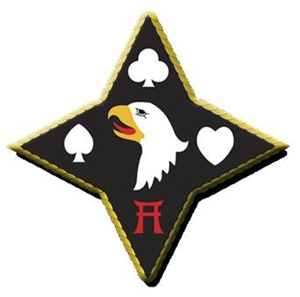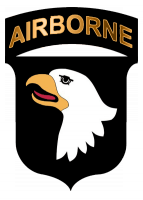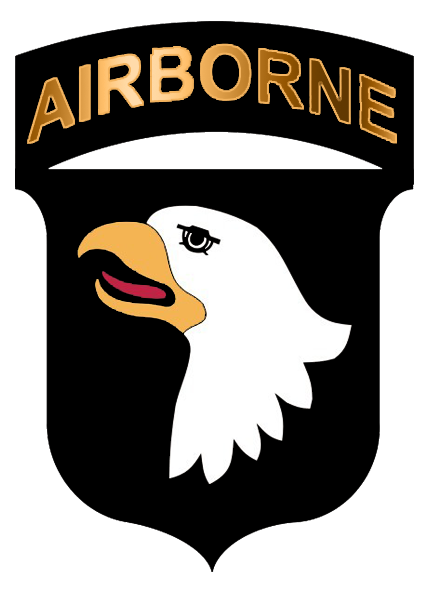 Bagram Airfield, Afghanistan – The 101st Resolute Support Sustainment Brigade medical team consists of three personnel, one family practice medical doctor, and two combat medic specialists that work the unit's aid station 7 days a week.
The brigade consists of over 500 service members, leaving this three-man team to render medical support to all deployed brigade personnel. With limited amounts of medical experts in the brigade, the medical team's goal is to thoroughly train as many Lifeliner soldiers as possible to be combat lifesavers.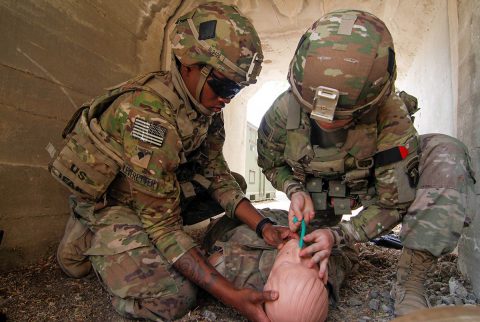 "We focus on training soldiers to the US Army medical school standard," said Spc Phillips Pounders a combat medical specialist who helped facilitate the training. "It's important to ensure that they get in depth realistic training so in the event they do have to render aid, soldiers in our formation can count on one another to get them back home to their loved ones".
Soldiers began the training in their full combat uniform consisting of body armor, a helmet, gloves, eye protection, and their assigned weapon. During lane evaluations rounds rang from undisclosed locations as soldiers expeditiously moved to cover, and scanned their sectors of fire to eliminate the enemy.
After disabling the threat, soldiers advanced on to find the simulated wounded service member, where they would begin to identify wounds and call up a 9 line medical evacuation request.
"The training was physically fatiguing but overall exciting. The instructors are watching your every move, sometimes screaming to make sure you're moving in a timely fashion and following all medical guidelines to get our buddy patched up and medically evacuated off the scene "said Pfc Winshelle Pierre, an automated Logistics specialist for the 101st RSSB.
Staff Sgt. Tyler Rector, a combat medical specialist and instructor of the course said, "When we conduct lane evaluations we try to make it as intense as possible, to show Soldiers that you will be dealing with fear and adrenaline during a real combat related incident." Staff Sergeant Rector went on to say, "As a force multiplier, medics can only be in one place at a time. On the battlefield lifesaving interventions increase the patient's chances of survival".
The medical team of 101st Resolute Support (Air Assault) Sustainment Brigade will continue to expand their knowledge base to educate themselves and the Soldiers of the RSSB.
"Our goal is to train all service members deployed on the importance of a properly trained combat lifesaver' said Staff Sgt. Rector. "Everything taught can save a life and bring our brothers and sisters home safe.