Tennessee Bureau of Investigation (TBI)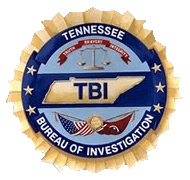 Nashville, TN – Ten law enforcement officers from across the state were graduated from the Tennessee Bureau of Investigation Leadership Academy this week. This is the fifth class to graduate from the Leadership Academy.
The Academy was created to enhance leadership training for law enforcement executives from across the state. The course is geared toward individuals who already have at least five years of law enforcement experience, and at least three years of supervisory experience. The two-week Academy is hosted at the Tennessee Fire and Codes Academy in Bell Buckle, and is offered at no cost to participants, including meals and lodging.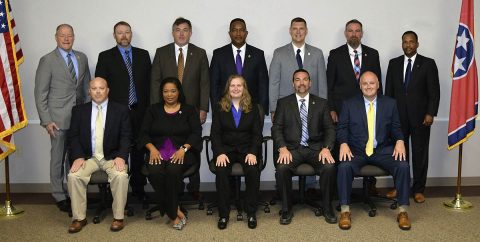 "This is a great opportunity to provide additional management and leadership skills for law enforcement officers who have already shown themselves to be leaders within their own agencies," says TBI Director David Rausch. "The Leadership Academy gives them tools that they can bring back their agencies and customize to work within their own departments."
Those agencies represented in the 2018 TBI Leadership Academy include: Morristown Police Department, UT Martin Department of Public Safety, Shelbyville Police Department, Bartlett Police Department and Rutherford County Sheriff's Office. Five members of supervision at TBI were also among the graduates of this month's Academy.
The TBI Training Division conducts classes for more than 9,000 members of Tennessee law enforcement every year. These topics range from fingerprinting, child sex abuse, prescription fraud, death investigations, methamphetamine and human trafficking.
Information about the various academies that are offered for law enforcement officers and members of the community is available on our website: www.tn.gov/tbi/divisions/training-division.html