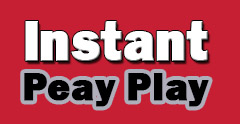 Clarksville, TN – Austin Peay State University (APSU)'s women's soccer team and football team have shown some early-season promise this fall, with a couple of shutout victories on the soccer field and two strong showings in preseason football scrimmages.
On the soccer field, the Govs are not only 2-0 under new head coach Naomi Kolarova, but they have yet to give up a goal in a 1-0 victory versus Middle Tennessee at Morgan Brothers Field on August 17th and a 2-0 road victory at Evansville on August 19th.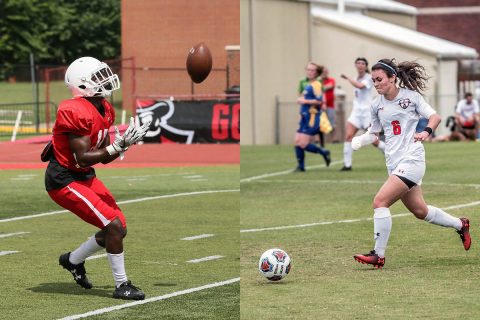 The two shutouts by the Governors to open their season mark the first time since the 2011 season Austin Peay has open a regular season with back-to-back shutouts.
Austin Peay's defense has been strong in the two shutouts, only allowing six shots on goal, in 18 total shot attempts, in 180 minutes of play with Govs keeper Mary Parker Powell making saves on all six shots on goal.
On the offensive side the Govs showed improvement in each of their matches, as they only had eight total shots – two on goal – in their victory versus Middle Tennessee, but saw those numbers increase to 17 shots and 11 on-goal versus Evansville.
If they continue to put pressure on opposing defenses and keepers their percentage of shots finding the back of the net will rise from their current .231 after two matches.
While the football team is still a couple of weeks away from their season opener at the University of Georgia, the Govs have shown in their two inter-squad scrimmages they are more than ready to show that last year was no fluke and that they can challenge Ohio Valley Conference favorite Jacksonville State.
Quarterback Jeremiah Oatsvall has looked sharp, both running and throwing for touchdowns in his time under center, while JaVaughn Craig and Kam Williams have also had shining moments during their action in the scrimmages.
But it won't be just air Govs that will carry the APSU offense this season, with the likes of running backs Kentel Williams, Tre Nation and Jalyn Shelton among others having proved the running game could be one of the best ground attacks in the OVC in 2018.
The Govs defense has also had several outstanding efforts in the two scrimmages, with defensive line making several tackles behind the line, including several quarterback sacks, while showing a solid run stopping potential and the secondary picking up several pass breakups an interception and a fumble return for a score.
While soccer and football have either started or performed well defending OVC champion Governors volleyball team joins the fray this week, as they host Trevecca, 3:00pm, August 21st at the Dunn Center in their only pre-season exhibition match before opening their regular season on August 24th at the University of Missouri-Kansas City's Kangaroo Classic.