Nashville Sounds
Round Rock, TX – The Nashville Sounds' offense never got going in a 2-0 loss to the Round Rock Express Tuesday night at Dell Diamond.
Nashville's 10-game road trip started with a thud as the offense produced only three hits – all singles. Sheldon Neuse had a base hit in the second, Jorge Mateo singled in the third and Dustin Fowler had a single in the sixth.
The Sounds had only two innings when they put a runner in scoring position.
«Read the rest of this article»
Tennessee Government
Former executive director of the Tennessee Organization of School Superintendents and three-member educator advisory team to lead work
Nashville, TN – Tennessee Governor Bill Haslam today announced a multi-phase plan, highlighted by a statewide listening tour, to improve delivery of the state's elementary and secondary assessments known as TNReady.
"Tennessee's unprecedented improvement in education is the result of high academic standards and an assessment that measures knowledge of those standards," Haslam said.
«Read the rest of this article»
Austin Peay State University Sports Information

Clarksville, TN – After a first season which featured a third-place turnaround and Ohio Valley Conference Coach of the Year honors, Austin Peay State University head men's basketball coach Matt Figger has announced the 2018-19 schedule for the Govs.
The 13-game non-conference schedule will feature two in-season tournaments and the longest stretch of road games in program history—a 30-day, seven-game, four-state, two-country jaunt from November 9th-December 8th.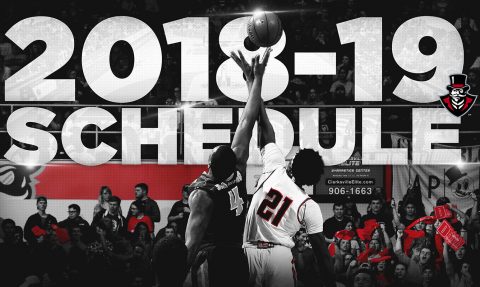 «Read the rest of this article»
Austin Peay State University

Clarksville, TN – Earlier this week, the Austin Peay State University Department of Art + Design announced its 2018-19 season of exhibitions and visiting speakers, featuring notables such as Amy Sherald, commissioned painter of the official Michelle Obama portrait.
«Read the rest of this article»
Nashville Zoo
Nashville, TN – Ever wonder what Nashville Zoo is like at night? Now's your chance to find out at Zzzoofari Slumber set for September 1st-2nd, 2018.
Join the Zoo for a unique camping experience as you sleep under the stars just a short distance away from the snoozing animals.
Zzzoofari Slumber is an overnight camp session for families and escorted children (recommended for ages 4 – 12). Enjoy a variety of activities that include hayrides, carousel and zip line rides (until 7:00pm), inflatables, an animal show, crafts, evening hot dog and marshmallow roast and a full breakfast and admission to the Zoo on Sunday.
«Read the rest of this article»
Clarksville Riverfest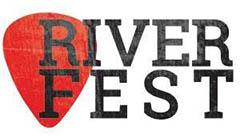 Clarksville, TN – Clarksville Riverfest will be hosting two water competitions as part of this year's festival, Rally on the Cumberland and the Cardboard Boat Regatta.
Rally on the Cumberland will be September 9th, 2018 at 8:00am and Cardboard Boat Regatta will be the same day at 1:00pm.
«Read the rest of this article»
APSU Sports Information

Clarksville, TN – The past two summers, Austin Peay State University (APSU) running backs coach Brandon Jackson has returned to coach where his professional career began.
Jackson spent the first four seasons of his six-year professional career with the Green Bay Packers, and for two-straight training camps, has returned to Green Bay as part of the Bill Walsh NFL Diversity Coaching Fellowship.
«Read the rest of this article»
Clarksville Police Department (CPD)

Clarksville, TN – The Clarksville Police Department has secured warrants and are currently looking for the men responsible for twelve motor vehicle thefts occurring in Clarksville, August 12th-14th, 2018.
The vehicles were taken from multiple locations in Clarksville. Four of the men are out of Nashville and one man has a Clarksville address.
«Read the rest of this article»
NASA's Jet Propulsion Laboratory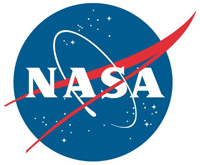 Pasadena, CA – In the darkest and coldest parts of its polar regions, a team of NASA scientists has directly observed definitive evidence of water ice on the Moon's surface. These ice deposits are patchily distributed and could possibly be ancient. At the southern pole, most of the ice is concentrated at lunar craters, while the northern pole's ice is more widely, but sparsely spread.
A team of scientists, led by Shuai Li of the University of Hawaii and Brown University and including Richard Elphic from NASA's Ames Research Center in California's Silicon Valley, used data from NASA's Moon Mineralogy Mapper (M3) instrument to identify three specific signatures that definitively prove there is water ice at the surface of the Moon.
«Read the rest of this article»