UT Athletics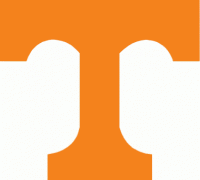 Knoxville, TN – Just 10 days remain until Tennessee opens its season against West Virginia in the Belk College Kickoff at Bank of America Stadium and with fall classes now in session, the Volunteers are starting to show cohesiveness as a team.
"It being the first day of school, I thought our guys had a little bit of bounce about them which was positive, but we're still in the process of figuring out how to sustain," head coach Jeremy Pruitt said. "We had everybody out there today participating and started to get some cohesiveness on offense a little bit."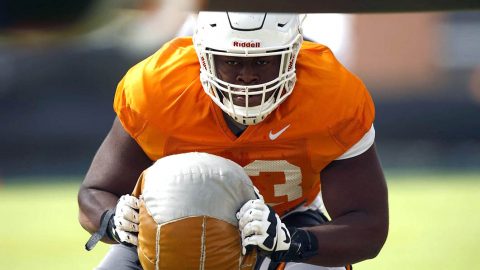 Assisting with that cohesiveness is the return of sophomore offensive lineman Trey Smith and redshirt junior wide receiver Jauan Jennings.
"He [Smith] jumped right in there and took all the reps," Pruitt said. "We probably limited him a little bit to build him up there in a couple of periods. He looks like he's doing everything else but hitting so that's not really a surprise there.
"At wide receiver, Jauan (Jennings) is back participating at full speed and it is helping cut some of the reps for the wide receivers so they can stay a little fresher towards the end of camp."
Smith collected preseason All-SEC First Team honors from the media this summer and was a Freshman All-America selection in 2017.
Jennings missed the final 11 games of 2017 and all of spring camp due to injuries. The Murfreesboro, Tennessee, native has 57 receptions for 746 yards and seven touchdowns (all coming in 2016) for his career.
The Volunteers also continue to work on the coverage and return aspect of the game.
"We had to go in yesterday and work on some returns and couldn't do it because we were inside, so we had to finish and do some of that today, " Pruitt said. "Not a bad practice for the first day of school – that's generally always a bad practice, but it was pretty good today."
Pruitt Will Play Best 11 on Special Teams
The first-year head coach said he will absolutely play his best players on special teams.
"The way I look at it is if you're not a good special teams player, then you are probably not a good offensive or defensive player," Pruitt said. "There has been many times over the years, whether we are punting the football and we have a couple of gunners out there that are hard to block because their ability, or they are fast – we have rested them on defense when they have been our best players, just so they could play on the punt team. We are going to play our best players on special teams.
Pruitt Sees Improvement from Nigel Warrior
One of Tennessee most experience defensive backs, Warrior will enter his junior campaign with 13 starts to his credit. He ranked second on the team with 83 stops a season ago, and Pruitt sees the Duluth, GA, native getting better.

"He has continued to work hard," Pruitt said. "I have seen a lot of improvement out of him this fall camp, he is doing much better playing the ball, tackling in space. He just has to continue to work."