Slan Sports Management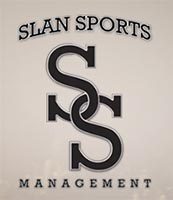 Toronto, Canada – Slan Sports Management is pleased to announce that form Austin Peay State University (APSU) Women's Basketball star Tearra Banks has signed a one-year contract with Istanbulgucu of the Turkish Türkiye Kad?nlar Basketbol Ligi (TKBL) for the 2018-2019 season.
Banks, a 6'3'' center, had a strong first professional season with Beroe Star Zagora in the Women's Adriatic Basketball Association (WABA) in 2017-2018. She averaged 18.9 points and 11.1 rebounds per game while shooting an efficient 53.4% from the field.
Banks was named MVP of the WABA Group Stage and was selected to the Eurobasket.com All-WABA Second Team.
A Louisville, Kentucky native, Banks graduated from Ballard High School before heading to Austin Peay State University of the Ohio Valley Conference (OVC) in the NCAA.
As a freshman, Banks was named to the OVC All-Newcomers Team, and was OVC Freshman of the Week on three separate occasions. In her sophomore season, she averaged 12.4 points and 5.6 rebounds in just 20.4 minutes per game.
That year, Banks was also named to the Athletics Director's Honor Role for the second straight season. In her junior year, Banks averaged 12.2 points and 4.3 rebounds, while ranking fifth in the nation and first in the OVC in field goal percentage at 59.7% from the field.
In her senior year in 2016-2017, Banks was named Ohio Valley Conference (OVC) Player of the Year. She was second in the OVC in scoring with 19.0 points per game and first in rebounding with 8.0 rebounds per game. Banks was also 13th in the NCAA and second in the conference in field goal percentage at 59.9%.
Banks is excited for the opportunity to join Istanbulgucu and believes she can make a major impact for the club.
"I am excited about joining Instanbulgucu and experience new people and a new environment this upcoming season," said Banks. "I am also excited to get another opportunity to play professionally and continue to develop my game."
Istanbulgucu will be looking to improve on their 11-20 record from last season, and believe Banks will be a valuable addition to the lineup.
"We are really looking forward to seeing Tearra on our roster because she is an energetic, positive person who knows how to play the game," said Istanbulgucu's Head Coach, Esmeral Tuncuer. "She has a bunch of weapons around the rim and we see her as someone who can score and rebound in double figures every single game."
For more information and individual box scores for Tearra throughout the season, visit www.slansportsmanagement.com/tearra-banks
About Slan Sports Management
Slan Sports Management Limited (SSM) is a dynamic NBPA, FIBA and WNBA licensed firm dedicated to building and managing the careers of elite basketball players. SSM has negotiated contracts for its clients in over twenty countries around the world and continues to be a leader in the basketball representation business.
To learn more, visit: www.slansportsmanagement.com