Tennessee Titans (0-0) at Miami Dolphins (0-0)
Sunday, September 9th, 2018 | 1:00pm EST/Noon CST
Miami Gardens, FL | Hard Rock Stadium | TV: FOX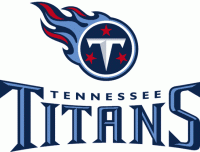 Nashville, TN – The Tennessee Titans (0-0) open the regular season this week with a road trip to face the Miami Dolphins (0-0). Kickoff at Hard Rock Stadium (capacity 64,767) is scheduled for 1:00 EST/noon CST on Sunday, September 9th, 2018.
This week marks the fourth all-time season opener for the Titans franchise against the Dolphins and the first such occasion since 2004, when the game was played in South Florida a day early (Saturday, September 11th) due to the approaching Hurricane Ivan.
The Titans won the game to take a 2-1 lead against the Dolphins in Week 1 battles.
The Titans are 30-28 all-time on Kickoff Weekend, including a 10-9 mark in the Titans era, which began in 1999. They won three consecutive openers on the road from 2013–2015 (at Pittsburgh Steelers, at Kansas City Chiefs and at Tampa Bay Buccaneers) before falling at home in Week 1 the past two years (against Minnesota Vikings and Oakland Raiders).
The game will be televised regionally on FOX, including Nashville affiliate WZTV FOX 17. Play-by-play announcer Sam Rosen and analyst Cris Carter will call the action, and Sarah Kustok will report from the sidelines.
The Titans Radio Network, including Nashville flagship 104.5 The Zone, will carry the game across the Mid-South with the "Voice of the Titans" Mike Keith, analyst Dave McGinnis, sideline reporter Amie Wells and gameday hosts Rhett Bryan and Jonathan Hutton.
New ERA Begins in Tennessee
As the franchise launches its 20th season as the Titans and dons all-new uniforms for the first time in that span, Mike Vrabel takes control of the team in his first year as a head coach. Vrabel was hired by Titans controlling owner Amy Adams Strunk in January after coaching four seasons with the Houston Texans, culminating in 2017 with his role as defensive coordinator.
This is his 19th NFL season, which includes 14 years as a player and five years in coaching, in addition to three seasons coaching at Ohio State (2011-13).
Marcus Mariota begins his fourth NFL season this week and looks to be the team's first starting quarterback to lead the Titans to back-to-back playoff appearances since Steve McNair in 2002 and 2003. The former No. 2 overall draft pick won 20 games as a starter from 2015 through 2017, the highest number by any quarterback in his first three seasons with the franchise since George Blanda (28 wins from 1960-62).
Mariota became the fifth quarterback in NFL history with at least 9,000 passing yards (9,476) and 900 rushing yards (913) in his first three seasons.
Surrounding Mariota is a mix of veterans and youth assembled by third-year Titans general manager Jon Robinson. Following the NFL-mandated reduction to 53 players, the Titans roster (through Sunday, September 2nd) includes 17 new additions in 2018 and 40 players who have been added since Robinson took charge in 2016.
Among the acquisitions who could make their Titans debuts at Miami are a pair of unrestricted free agent signees from the New England Patriots: cornerback Malcolm Butler and running back Dion Lewis. In the 2018 NFL Draft, Tennessee's top two picks were first-round linebacker Rashaan Evans from Alabama and second-round outside linebacker Harold Landry III from Boston College.
About the Miami Dolphins
The Dolphins are beginning their third season under the direction of head coach Adam Gase, who led the team to a 10-6 record and a playoff berth in his first season in with the team. Gase and the Dolphins are looking to get back to the postseason after a 6-10 mark in 2017.
Gase's staff includes several coaches familiar to Titans fans, including offensive coordinator Dowell Loggains and defensive coordinator Matt Burke. Loggains served in a variety of roles in Tennessee from 2006–2013, including offensive coordinator, while Burke was an assistant with the club from 2004–2008.
Dolphins quarterback Ryan Tannehill is scheduled to return the field for the first time since December 2016. He missed the end of the 2016 season and all of 2017 due to injuries. The seventh-year veteran has passed for 18,455 yards and 106 touchdowns during his career, surpassing 4,000 passing yards in both 2014 and 2015.