Tennessee Department of Environment and Conservation (TDEC)

Clarksville, TN – Trane®, a leading provider of indoor comfort solutions and services and a brand of Ingersoll Rand®, is the latest inductee into the Tennessee Department of Environment and Conservation's (TDEC) Green Star Partnership for exemplary environmental actions in manufacturing at the company's Clarksville facility.
The facility in Clarksville was built in 1958 and has expanded over the years to include 1.2 million sq. ft. of production and warehouse space. The plant is located on approximately 110 acres in the heart of Clarksville.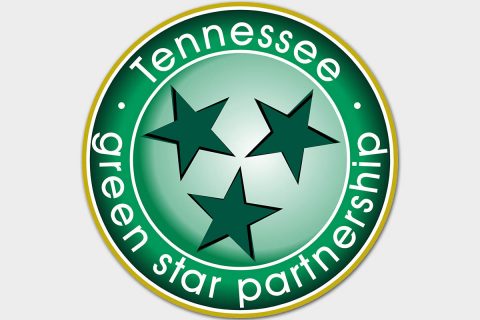 "The company's commitment to achieving sustainability goals moves the needle towards better air quality, a reduction in waste sent to the landfill and an enhanced sense of environmental stewardship among company leadership and staff," said Dr. Kendra Abkowitz Brooks, assistant commissioner of TDEC's Office of Policy and Sustainable Practices. "TDEC is excited to welcome Trane into our Green Star Partnership and is impressed by the voluntary steps they've taken to be responsible manufacturers."
Accomplishments include a total facility energy reduction of three percent during 2016-17 while simultaneously growing their business, a greenhouse gas emissions reduction of 26 percent and a cut of their hazardous waste generation by half.
"We are excited to be part of the Green Star program and recognized by TDEC for our commitment to our sustainability efforts," said Bob Ellis, vice president of operations for Trane. "Being the first non ISO 14001 manufacturing site to be certified is an honor that our Trane team has worked hard to achieve."
The facility has also transitioned over one million sq. ft. of space to energy-efficient LED lighting, complete with occupancy sensors; made restroom upgrades to waterless urinals and low-flow fixtures; and has a recycling rate of non-hazardous waste of 94 percent.
Industry-specific sustainable measures taken include the availability to reuse solvent due to a distillation process and the use of FLIR optical gas imaging cameras, which help detect leaks of refrigerant quickly, accurately and safely without shutting down systems.