APSU Sports Information

Clarksville, TN – Austin Peay State University (APSU) head football coach Will Healy has announced Wesley Satterfield has been placed on leave from his position as offensive coordinator, effective immediately, due to personal reasons.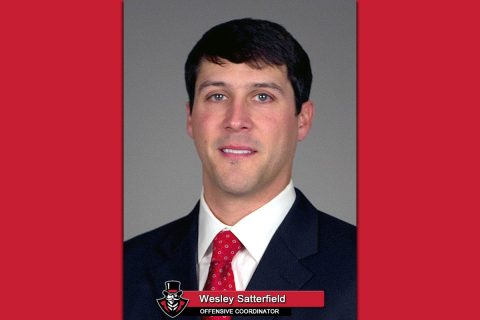 "We appreciate the time and effort Wes has put in over the past three years to help turn this program around," Healy said. "We are keeping him in our thoughts and prayers and will be rooting for his success."
In his first two seasons in Clarksville, Satterfield helped engineer the only back-to-back 4,000-yard seasons in program history. In 2017, the offense set program highs in yards, touchdowns, rushing yards and rushing touchdowns.
Running Game Coordinator/Offensive Line Coach Joshua Eargle will assume play calling duties going forward.