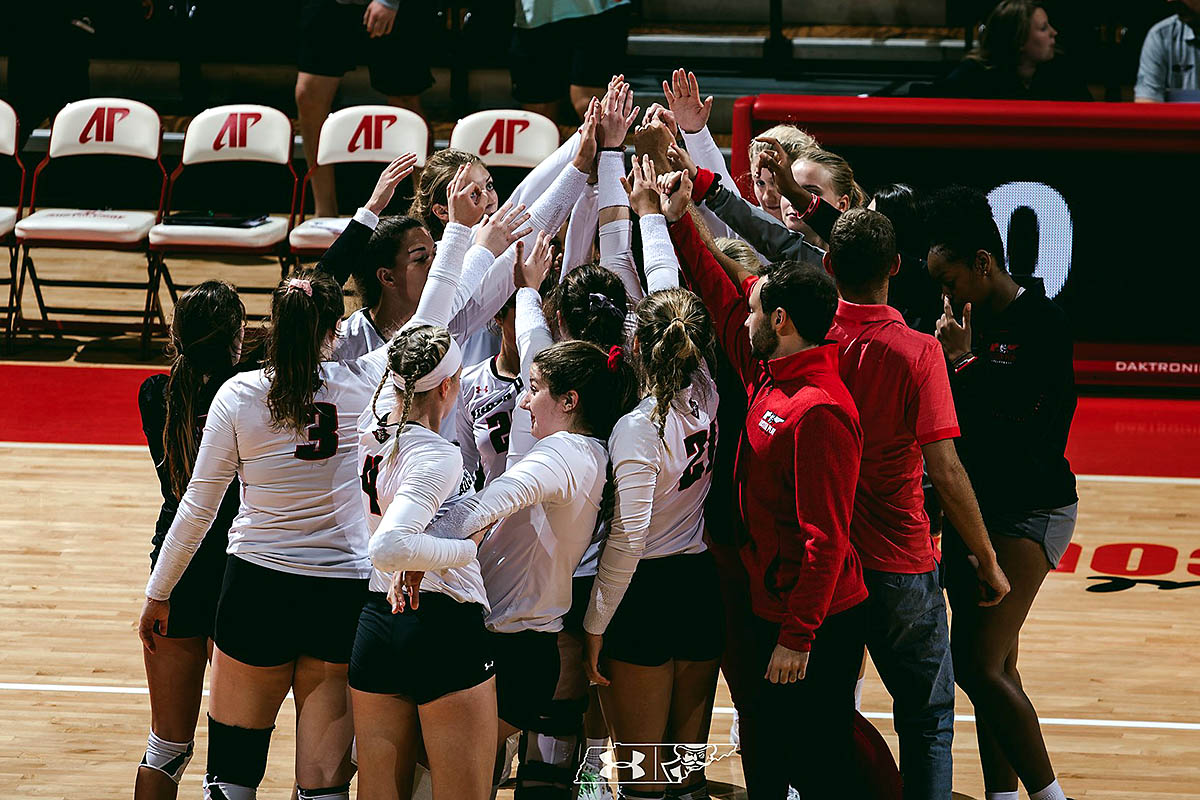 Austin Peay State University Sports Information
Houston, TX – Jenna Panning tied her career high with 14 kills but Austin Peay State University could not hold off a hot-hitting Rice squad in a four-set loss (17-25, 25-21, 14-25, 22-25) to close out its stay at the Rice adidas® Invitational, Saturday.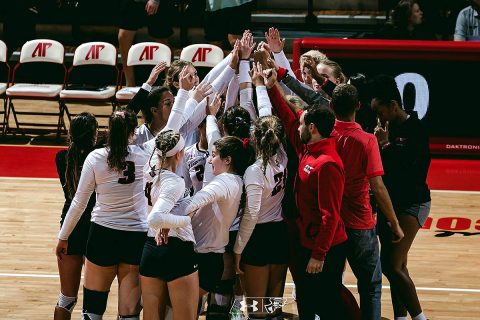 Austin Peay (10-2) bounced back to win the second set after Rice won the opening frame in wire-to-wire fashion.
The Governors overcame 12 ties and seven lead changes in that second set, scoring three straight points late to take a 21-19 lead.
APSU would make that lead hold up with back-to-back points later before a Logan Carger block ended the set.
Rice (8-4) won the third set going away but had to overcome the Govs in a tightly-fought fourth set. The final frame saw APSU and Rice battled through 13 ties and nine lead changes. The Owls would not gain control in the fourth frame until the set's final moments when they scored three-straight points to break a 22-22 tie for the win.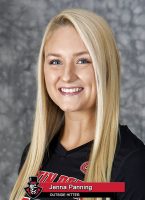 Panning, who was named to the all-tournament team, not only tied her career high with 14 kills but also tied her career-best attack percentage with a .429 mark against the Owls. Setter Kristen Stucker also earned all-tourney honors, tacking on a 41-assist outing against Rice.
Nicole Lennon led Rice with 25 kills and a .435 attack percentage. The Owls posted 65 kills in the victory.
Austin Peay now sets its sights on its Ohio Valley Conference opener, Friday at Southeast Missouri.
Set-By-Set
SET 1, OWLS 25-17
Rice opened the match with runs of 4-0 and 3-0 to build a 7-3 lead early. The Owls would maintain that advantage though the Govs would work to tie the set late. Austin Peay scored six straight points on Nina Korfhage's service to get within point at 17-15. However, Rice responded with eight of the final 10 points to claim the set.
SET 2, GOVS WIN 25-21
Austin Peay got out to a better start in the second set, opening with a 5-2 run. Rice would battle back and led 12-10 midway through the set. Austin Peay would get consecutive points to tie the set again and set off a series of ties that would not be broke until APSU scored three straight points on Kristen Stucker's service. The narrow two-point lead that resulted would be slowly extended to the win.
SET 3, OWLS WIN 25-14

The third set opened with the Govs and Owls trading points through six ties and two lead changes. Rice would take control at the midway point with a 13-2 run that ended with the hosts leading 17-9 that would last to the final score.
SET 4, OWLS WIN 25-22
The fourth set turned into the barn-burner with Austin Peay and Rice battling through 14 ties and nine lead changes. Austin Peay enjoyed a three-point lead at 10-7 only to see the Owls battle back to take a 14-12 lead. From there, neither team enjoyed more than a two-point lead until Rice closed the set with three straight points to set the final score.
APSU Govs, Notably
The Thunder Rolls
Moore posted 12 kills in the tourney finale and ended the tournament leading Austin Peay in both kills (47, 3.92/set) and digs (47, 3.92/set). She also had a .223 attack percentage and five blocks.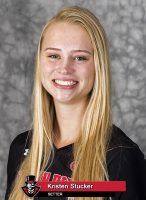 Do What You Gotta Do
Kristen Stucker finished with 131 assists to earn all-tourney honors, leading the Govs to a .225 team attack percentage. However, she continued to show her all around presence with 18 kills (1.50/set), 17 digs (1.42/set) and two blocks.
She's Gonna Make It
Panning nabbed all-tourney honors herself after posting a career-high 14 kills against both Ole Miss and Rice. She finished the tournament with 37 kills (3.08/set) and a .397 attack percentage.