Tennessee Department of Agriculture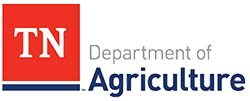 Nashville, TN – As children race through the corn maze or rush to find the perfect pumpkin, Tennessee Department of Agriculture says more of Tennessee's agritourism farms are now also featuring fall fun that's just for grownups.
Many farms offer elegant farm to table dinners that may include fresh and local foods, star chefs, live music, and even tastings of local wines, whiskeys, or beers.
These events can provide a unique experience right in the field or in a beautiful barn with personal attention from the farmers, chefs, and artisans.
Some farms host folk and square dancing with traditional live bands and callers.
On-farm "glamping" in themed campers is also mostly focused on adults. Geared for girls weekends and other groups who want to get away together, some farms offer activities as diverse as fishing and canoeing to classes in traditional farm arts like yarn spinning, textile dyeing, and cheese making.
Tennessee's grape harvest is underway through mid-October, so autumn visitors get the most out of educational winery tours. In fall, visitors are likely to see farm-to-bottle activities including grape harvest, delivery, and crush. Participating in a tasting after touring allows for a better understanding of varietal flavors. Wineries host special events throughout the fall, ranging from live music and themed dinners to walks and races benefiting local organizations.
Find nearby agritourism farms, wineries, and all kinds of fall events at www.PickTnProducts.org and with the Pick TN mobile app. Pick Tennessee is the service of the Tennessee Department of Agriculture to connect customers to local farm products. Follow Pick Tennessee on social media for seasonal updates and information about Tennessee foods, artisan farm products, and fun.