Written by Victoria Eccleston
APSU Softball Team

Clarksville, TN – Fresh off a season in which they won a program-record 39 games and finished second in the Ohio Valley Conference in 2018, Austin Peay State University's (APSU) softball team heads into the 2019 season with high expectations and a work ethic to match.
This is 'Dugout Dish' blog where each student-athlete on the team will take an opportunity to write a post highlighting the goings on of the squad, beginning with fall training and continuing all the way through the 2019 season.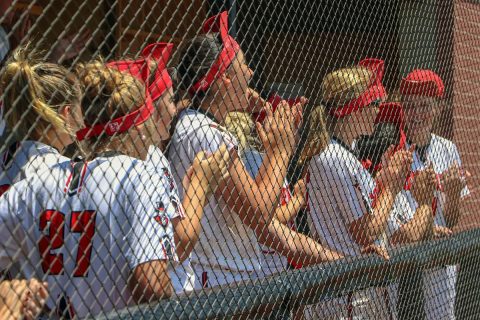 It's Only the Beginning, but it's the Road to Victory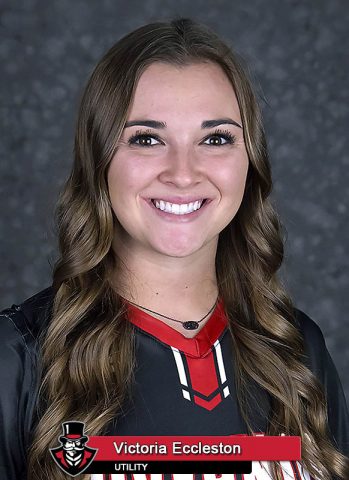 The Govs are back and ready to take on the fall season! The Austin Peay State University women's softball team wrapped up its 2018 season by finishing second in the regular season and third in the Ohio Valley Conference Tournament. Multiple records were broken, and many players were awarded for their outstanding seasons. But is that enough for the Governors softball team? Definitely NOT!
My name is Victoria Eccleston and I am here to tell you that the softball team is back and ready for action, as we started our first day of training on August 29th.
We did have a fantastic 2018 season with head coach Rodney DeLong, but the Governors softball team is still hungry. Finishing second in the regular season and third in the OVC Tournament is not enough.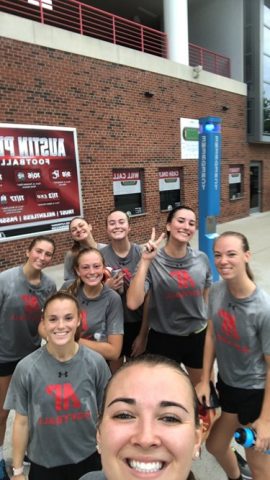 With our new Head Coach Kassie Stanfill, we are more than excited to continue to work hard and build our program. Blood, sweat, and tears is what it is going to take to bring home an OVC Championship for the first time in Austin Peay history. Coach Kassie Stanfill is eager and determined to take on the challenge.
Getting up every morning for weight lifting and conditioning takes a lot of dedication that not everyone is capable of. Your Austin Peay softball team is awake, eager, and ready to get down to business. Our strength and conditioning coach, Bo Rydecki, is ambitious to make Austin Peay softball stronger, healthier, and faster.
Pitch-by-pitch, swing-by-swing, it is going to be hard to beat a team that does not give up.
Thirty-nine wins is a new record for APSU softball. Setting a record is great and all, but beating the record is even better. Every day we are working harder, stronger, and faster as a team to progress our program and improve our winning record. Our main goal is to be your 2019 OVC Champions. Let's Go Peay!