Fort Campbell Warrior Transition Battalion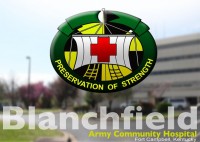 Fort Campbell, KY – Fort Campbell Warrior Transition Battalion Soldiers will complete a 200-mile bike ride on and around Fort Campbell September 27th and 28th, 2018.
"This will be the fifth iteration of our endurance ride," said Lt. Col. Shawn Butler, WTB commander. "This year the ride will take place on post and in the communities surrounding Fort Campbell and we've extended the ride by 33 miles this year."
In addition to the extra miles, the bike ride has been given a new name. This year the ride, officially known as the Bluegrass Rendezvous, has been dubbed the BGR 200 to reflect the two hundred miles riders will cover during the event.
Initially the ride was from the WTB at Fort Knox, Kentucky to the WTB at Fort Campbell. With the consolidation of the Fort Knox WTB to Fort Campbell, riders will now complete back-to-back century rides (100 miles) on and around the post.
"After last year's ride participants completed nearly 200 miles and the consensus of our warrior participants was to push further this year and complete 200 miles," said Butler. "Our team has been preparing and training for the ride for a few months now so I'm excited for the days to see everyone's hard work culminate in this annual ride."
The endurance ride is one of many adaptive reconditioning outreach opportunities for wounded, ill and injured Soldiers to get involved in outside of their routine adaptive reconditioning workouts while assigned to the WTB. Soldiers in a WTB are going through the recovery and transition process, working to return back to active duty or transition to civilian life.
"This event is focused on the physical and emotional healing of our Soldiers – instilling the confidence that they can succeed through adaptive physical fitness, regardless of their medical conditions," said 1st Lt. Todd Kuzma, officer in charge of the WTB's adaptive reconditioning program. "Our WTB adaptive physical therapy leaders and cadre have been training our Soldiers to ensure they are prepared physically and mentally to participate in this challenging and therapeutic ride."
Approximately 30 riders are expected to participate in the BGR 200. Kuzma said cycling is a very adaptable sport and WTB riders who choose to participate will use a standard bicycle, hand cycle, or recumbent tricycles selected to accommodate each unique Soldier, emphasizing their individual abilities.
Riders will depart the WTB's adaptive reconditioning program facility on Kentucky Avenue across from the Estep Wellness Center at 6:30am September 27th and ride 100 miles. The Bluegrass Rendezvous will resume at 6:30am September 28th, with the final 100 miles of the ride, finishing at the WTB on Fort Campbell.
The community is invited to help cheer on Soldiers during the two-day ride. The first day will entail rides through surrounding LaFayette, Gracey, Hopkinsville, and Oak Grove. On day two, riders will ride the Kentucky roads going east toward Elkton and back to Fort Campbell. Cheer groups are invited to support along the return back to the WTB Headquarters as riders will enter Gate 1 and loop back to Indiana Avenue by the Division Headquarters before returning to the WTB headquarters.
"Bicycle riding offers more benefits to our Soldiers besides just the physical fitness aspect. As they work through their healing process, Soldiers can experience positive social interaction with other riders as well as relieve stress and achieve goals. Our team helps encourage WTB Soldiers to exceed beyond their imagination," said Butler.
Soldiers may be assigned to the WTB after sustaining a wound, illness or injury that requires nurse cased managed care for more than six months. Participation in the BGR 200 is a milestone for many WTB Soldiers and culminates a transition goal for some.