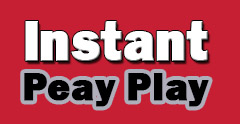 Clarksville, TN – Coming off second and third place finishes in its last two tournaments, Austin Peay State University women's golf team will look to continue its strong fall tournament run hosting 10 other teams, October 1st-2nd at the 6,038-yard Clarksville Country Club in the 20th Annual F&M Bank APSU Intercollegiate Golf Tournament.
The 54-hole event – 36 holes of play on Day 1 and a final 18 holes on Day 2 – will begin with an 8:00am, shotgun start with the Govs being joined in the tournament field by Louisiana-Monroe, North Carolina-Ashville, Radford, Findley, North Alabama, Belmont, Eastern Illinois, Morehead State, Murray State and Tennessee State.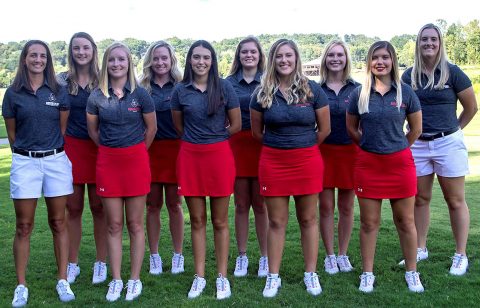 The Governors are coming into their home tournament on a roll having posted a second-place finish at the Morehead State Greenbrier Invitational two weeks ago – which included its team low round of the fall (304) in that tournament's second round, while posting a third-place finish last week at the Chris Banister Classic, in Alabama.
Leading the way for the Govs this week will be junior Meghann Stamps, who has posted three Top-10 finishes in her last four starts and has already recorded a Top-10 finish in her career in the event – coming in sixth overall as a freshman.
Also having a hot start to her fall campaign is freshman Taylor Dedmen, who became the first APSU freshman since the 2006-07 school year to post three straight Top-20 finishes.
Austin Peay will also be counting on a pair of seniors, Taylor Goodley and Reagan Greene, who have had a history in playing well in their home tournament, with Goodley finishing third as a freshman and second as a sophomore; while Greene placed seventh last year.
Freshman Shelby Darnell – who led all golfers in last week's scoring on par-3 holes — will round out the Govs starting lineup for the tournament, while senior Ashton Goodley and sophomore Andrea Presilla will participate in the tournament as individuals.
Overall, the Govs women's golf team has won their home event three times in the events history, with the last coming in 2015.
Austin Peay has also had two golfers win medalist honors at the tournament, with Staci Lynch taking home the individual title in 2006 and Jessica Cathey in 2015.