UT Athletics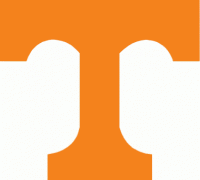 Knoxville, TN – Tennessee Vols football head coach Jeremy Pruitt was proud of the way his team fought at Georgia on Saturday after the Vols made it a game early in the fourth quarter, cutting their deficit to 12 on a Ty Chandler touchdown.
The visiting Vols made the No. 2 team in the nation sweat and Pruitt had to briefly compose himself as he thought about how far the team had come since last season.
"I learned we've got fight in us," Pruitt said. "…that we're not going to quit. It kind of gets me excited. I'm proud of them and the way they fought.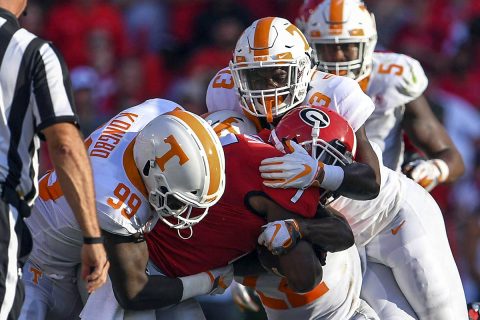 "Our guys kept fighting which means we're headed in the right direction and that excites me. That's why I'm getting a little bit emotional."
Throughout his career, Pruitt has proven to be a coach who can maximize a player's potential. Former players during his stints at Alabama, Florida State and Georgia swear by him, including Jacksonville Jaguars All-Pro Jalen Ramsey, Washington Redskins defensive lineman Jonathan Allen and Heisman Trophy winner Derrick Henry.
Several Georgia players, whom Pruitt coached as the Bulldogs' defensive coordinator in 2014 and 2015, lingered on the field at Sanford Stadium following the game to shake hands and hug their old coach.
As the Tennessee Vols embarks on its open week with practice at Haslam Field on Tuesday afternoon, it is clear the Vols are buying into the message from their first-year head coach.
"He can see us getting better and that makes us want to play even harder for him," junior defensive back Nigel Warrior said.
The Vols will put the focus inward during the bye week, looking at their own execution and how they can improve.
"I think it's great we're going into the bye week," redshirt sophomore center Ryan Johnson said. "We can focus on us, we can work on us, and I think that's all we need to do this week – and that's what we're planning to do."
The defense showed some flashes against the Bulldogs with redshirt junior outside linebacker Darrell Taylor totaling three sacks and forcing two fumbles. Junior linebacker Daniel Bituli had a game-high eight tackles, while the Vols started a pair of true freshmen cornerbacks – Alontae Taylor and Bryce Thompson – versus the national championship runner-up.
"I feel like we're getting better," Warrior said. "We're starting to trust each other, we're starting to actually become one."