Clarksville-Montgomery County has the Second Cheapest Gas Prices in Tennessee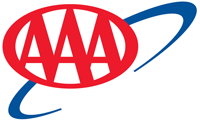 Nashville, TN – Gas prices in Tennessee climbed 5 cents last week. Sunday's state average of $2.63 per gallon is 3 cents more than a month ago and 15 cents more than this time last year.
Tennessee gas prices have hovered within 5 cents of their current range since early June. However, prices remain 10 cents less than this year's high – established during Memorial Day weekend.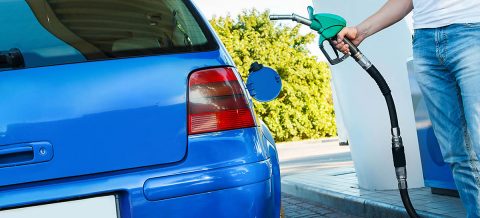 "Concerns about how sanctions against Iranian crude will impact global oil supply began to weigh on the market last week," said Mark Jenkins, spokesman, AAA – The Auto Club Group.
"Crude oil prices climbed and dragged gasoline prices higher as a result. The $5.00 per barrel shift in crude can signal a 25 cent hike at the pump. However, low seasonal gasoline demand and a cheaper-to-produce winter-blend gasoline may should offset some of that upward pressure," stated Jenkins.
Tennessee motorists found the most expensive September at the gas pump in four years. Pump prices averaged $2.59 per gallon last month – an increase of 5 cents from September 2017, and 52 cents per gallon more than September 2016.
The higher prices this year are mostly attributed to more expensive crude oil. WTI crude averaged $70.00 per barrel last month – $20.00 per barrel more than September 2017, and $25.00/b more than September 2016.
Average September Gas Prices
2014
2015
2016
2017
2018
National
$3.39
$2.34
$2.20
$2.62
$2.85
Florida
$3.32
$2.20
$2.18
$2.68
$2.77
Georgia
$3.32
$2.19
$2.22
$2.69
$2.72
Tennessee
$3.17
$2.05
$2.07
$2.54
$2.59
Click here to view AAA's state and metro gas price averages
The most expensive gas price averages in Tennessee are in Jackson ($2.67), Nashville ($2.66), and Memphis ($2.63)
The least expensive gas price averages in Tennessee are in Chattanooga ($2.55), Clarksville-Hopkinsville ($2.57), Johnson City ($2.57)
Gas Price Tools
Current and Past Price Averages
Regular Unleaded Gasoline
Sunday
Saturday
Week Ago
Month Ago
One Year Ago
Highest Price on Record
National
$2.877
$2.876
$2.852
$2.838
$2.561
$4.114 (7/17/2008)
Florida
$2.818
$2.819
$2.721
$2.807
$2.624
$4.079 (7/17/2008)
Georgia
$2.721
$2.721
$2.712
$2.696
$2.626
$4.164 (9/15/2008)
Tennessee
$2.630
$2.628
$2.584
$2.596
$2.471
$4.118 (9/15/2008)

Click here

to view current gasoline price averages
Gas Price Survey Methodology
AAA updates fuel price averages daily at www.GasPrices.AAA.com. Every day up to 130,000 stations are surveyed based on credit card swipes and direct feeds in cooperation with the Oil Price Information Service (OPIS) and Wright Express for unmatched statistical reliability. All average retail prices in this report are for a gallon of regular, unleaded gasoline.
About The Auto Club Group
The Auto Club Group (ACG) is the second largest AAA club in North America. ACG and its affiliates provide membership, insurance, financial services and travel offerings to over 9.6 million members across eleven states and two U.S. territories including Florida, Georgia, Iowa, Michigan, Nebraska, North Dakota, Tennessee, Wisconsin, Puerto Rico and the U.S. Virgin Islands; most of Illinois and Minnesota; and a portion of Indiana.
ACG belongs to the national AAA federation with more than 59 million members in the United States and Canada and whose mission includes protecting and advancing freedom of mobility and improving traffic safety.
Coming Soon To Tennessee. New auto and home insurance products will be available in October 2018. Features include: Enhanced Total Loss Coverage, Retired Homeowner Discount, Disappearing Deductible and much more!