APSU Sports Information

Clarksville, TN – Austin Peay State University's (APSU) softball team will host Shawnee Community College for a doubleheader beginning at 5:00pm, Friday, October 19th, 2018 at Joe & Cathi Maynard Stadium-Cheryl Holt Field to closeout it's Fall slate of inter-collegiate games.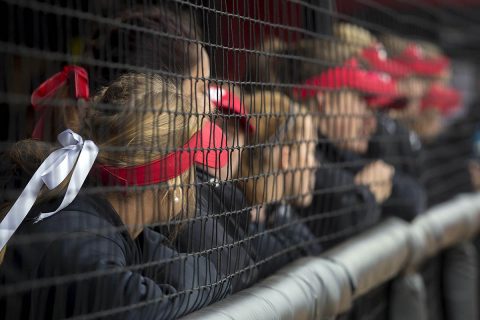 The doubleheader is the first homes games this fall for the Governors after having played at Southern Illinois earlier and having a road contest at Evansville rained out.
"We're excited to be able to play at our home facility and give our fans a chance to come out and see our team play," first-year head coach Kassie Stanfill said. "These girls have put in a lot of hard work this fall and for them to have a chance to play at home in front of their fans is something they have been looking forward too since we began practice."
Much like its other action this fall, coach Stanfill will be playing a lot of players in a lot of different positions during the contest."We're excited to get back out there and get some more innings under their belts," she said. "We will still be mixing some positions up and making sure we're getting people in and out to see what we have, but at the end of the day we're looking to have some quality at bats and solid play on defense."
While the doubleheader versus Shawnee will conclude Austin Peay's fall schedule of inter-collegiate contests, Govs fans can also come out and see the team play in its Governors World Series on October 23rd-25th at Maynard Stadium-Cheryl Holt Field.