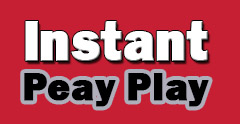 Clarksville, TN – With Austin Peay State University (APSU) Men's and Women's basketball coaches and selected players joining the other Ohio Valley Conference schools in Evansville, IN, on October 23rd, 2018 at the conference's media day it can only mean that basketball season is right around the corner.
While getting the conference's head basketball coaches and top players together in a room with the print, radio, TV and digital media to discuss their teams and outlooks for the upcoming season will be a big part of what goes on during media day, the conference will also release its official preseason poll and All-OVC team — as voted on by the league's head coaches and sports information directors.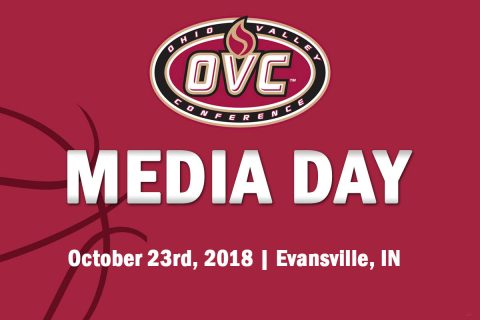 The OVC has already released conference's media panel vote last week and their picks for how the conference will stack up this season, with Belmont being tabbed as the preseason favorite in both the men's and women's side for regular-season champions.
Austin Peay State University's men's basketball team, who finished third last season during the regular season under first-year head coach Matt Figger, was picked to finish fourth in the media poll behind Belmont, Murray State and Jacksonville State.
The APSU Govs return seven letter winners from last year's 19-15 squad, led by OVC Freshman of the year Terry Taylor (6-5, G/F) – who averaged 15.6 points per game and 8.6 rebounds.
Joining Taylor will be three seniors (Chris Porter-Bunton (6-5, F), Steve Harris (6-4, G/F), Zach Glotta (6-0, G) and fellow sophomore Dayton Gumm (6-2, G), Richard Harris (6-6, F) and Ivan Cucak (7-0, C).
They will be joined this season by six new faces to the roster, including four transfers: Jarrett Givens (6-5, Gr., G) from Adams State, Jabari McGhee (6-7, Gr., F) from
Western Kentucky, Isaiah Hart (6-2, Jr., G) from Motlow State Community College, Eli Abaev (6-8, Jr., G/F) from Eastern Florida as well as two freshmen; Antwuan Butler (6-0, G) and Matheus Silvera (7-0, C).
On the women's side, Austin Peay fourth-year head coach David Midlick and his squad are picked to finish seventh in the league's media preseason poll after a sixth-place finish in the 2017-18 regular-season standings.
The APSU Governors return eight players from last year's squad, that finished 16-14 overall, led by senior Keisha Gregory – the leading returning scorer from last year, who averaged 10.1 points per game.
Also returning is senior Michaela Campbell (5-11, G), juniors Nieja Crawford (5-11, G) and Arielle Gonzalez-Varner (6-1, F); sophomores Myah LeFlore (5-10, F), Kelen Kenol (6-1, F) and twins Brianah and Brandi Ferby, who are both 5-6 guards.
Four new players join the squad for 2018-19, including University of Wisconsin junior transfer Gabby Gregory (5-8, G) and three freshmen; D'Shara Booker (6-1, F), Kasey Kidwell (5-7, G) and Maggie Knowles (6-0, G/F).
The APSU women's basketball team opens play at the Dunn Center on Nov. 2nd versus Georgetown College, in an exhibition game, while the men's team opens its regular season at the Dunn Center on November 6th versus Oakland City.