Clarksville Police Department

Clarksville, TN – Clarksville Police Department Sergeant John W. Hunt, more commonly known as "JW" retired, effective October 31st, 2018 after 35 years.
Sgt Hunt was hired with the Clarksville Police Department, August 1st, 1983.
He was selected to be a detective in 1987, and promoted to Sergeant in 1995.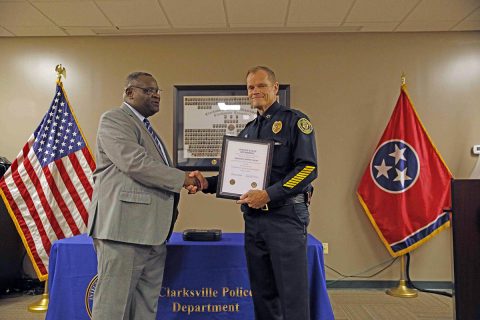 He held many positions within the Police Department throughout his career, with his final assignment as the supervisor of the Community Relations unit.
The room was filled with family, friends, coworkers, and dignitaries saying good-bye and wishing him the best of luck as he progresses to a new chapter in his life.
Photo Galllery