Tennessee Highway Safety Office (THSO)

Clarksville, TN – On November 13th, 2018 the Clarksville Police Department and the Montgomery County Sheriff's Office will join the Tennessee Highway Safety Office (THSO) to launch Operation Incognito (OI) statewide.
The OI campaign was developed this year to evolve Tennessee's fourth statewide distracted driving enforcement initiative.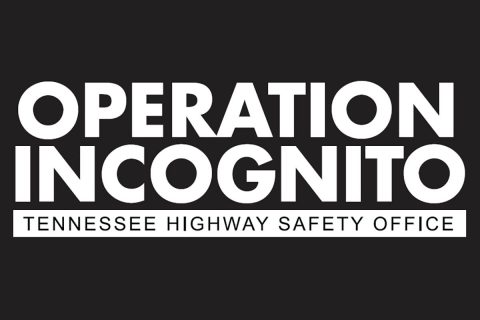 "The primary focus of Operation Incognito is to reduce distracted driving, serious injury traffic crashes, and fatalities," said THSO Director Vic Donoho. "A secondary focus will include saturations of high-risk construction and utility maintenance zones to increase awareness. Drivers are encouraged to protect roadway workers by staying focused and alert at all times."
The launch of Operation Incognito on November 13th will educate the public on the dangers of distracted driving and emphasize Tennessee's "Move Over Law".
OI will also promote National Traffic Incident Response Week, which occurs November 11th–17th. Every minute of every day emergency responders across the country work tirelessly to help save lives at the scene of traffic incidents. Every year hundreds of emergency responders representing fire, law enforcement, emergency medical services, towing and transportation agencies are struck and either injured or killed while responding.
This type of secondary crash intensifies the impact to communities, individuals and the economy. We read about the tragedies causes by distracted driving almost every day and the emergency response community has the most to lose.