Renew Dental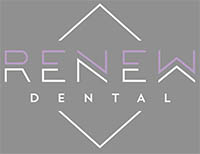 Clarksville, TN – On Saturday, November 10th, 2018 from 10:00am until 4:00pm, come out to Renew Dental's Operation Kidsafe Safety Event. Receive a Free Digital Fingerprint and Photo Safety Program. Get your Free Amber Alert Ready Child Safety Form. Safety tips will help you set up a family safety action plan. Note: No database or records of children are maintained.
Operation Kidsafe Free Child Safety Events are happening all across the U.S. and Canada. An event has been scheduled for your area.
Operation Kidsafe is Free and private for families. Parents take home the only record of the visit….(a Bio Document) that is ready to hand to law enforcement in an emergency. Safety tips to start a family safety action plan are also included.
Operation Kidsafe founder Mark Bott is available for interviews. Mark has been an Internationally known Child Safety Advocate for 18 years. Mark worked with John Walsh of America's Most Wanted and helped start the Amber Alert.
The Event is free for every family. No special information is needed, as there is no data basing. Parents take home the only record of the visit.
This event is brought to you by Renew Dental located at 1835 Madison Street, Suite A, Clarksville, TN.
For more information on Renew Dental call 931.291.9373 or visit their website at www.Renewdentaltn.com
Sections
Events
Topics
Clarksville TN, Madison Street, Operation Kidsafe, Renew Dental