APSU Sports Information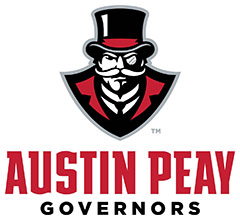 Tallahassee, FL – As postseason play comes to a close, representatives from Austin Peay State University (APSU) men's and women's cross country team squared off in Tallahassee, Florida as four Governors fought at the NCAA South Regional.
Over 30 teams competed in the women's 6k race to go along with over 200 runners. On the men's behalf, 24 teams battled in the 10 kilometer race with over 160 runners.
Seniors Caroline Kiplagat and Wesley Gray both led Austin Peay to the line as they brought an end to their collegiate cross country careers.
Kipligat posted 132nd as she clocked with the time of 23:24.0 for the second six kilometer race this season.
Gray finished with his best placement in his career at the Regionals at 101st with the time of 34:06.0.
Junior Maisie Lay did not take the foot off the pedal as she placed 170th and crossed the finish line with the time of 24:14.7. The final upperclassmen runner Thomas Porter dId not finish the 10k race as he suffered an injury midway through the race.
"Wesley and Caroline did a good job. Conditions were hot and muggy, but I thought they both ran smart. Aggressive but under control," stated by head Coach Doug Molnar in regard to his seniors' performances.
The Governors finished their season as they competed in the NCAA South Regionals in back to back years.