Strawberry Alley Ale Works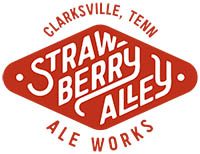 Clarksville, TN – The excitement last spring over Strawberry Alley Ale Works opening in Downtown Clarksville is now being extended to the anticipated opening of the Upstairs at Strawberry Alley. This new venue promises to be a favorite "hang out" of the Clarksville community.
Opening December 12th, 2018, the new space will include a taproom with a full bar and games like wall scrabble, Jenga, corn hole, and shuffleboard. Fresh, made-from-scratch, authentic food will be served, including pizza, wings, and generous helpings of nachos and can be enjoyed with an ice-cold beer, wine or cocktail.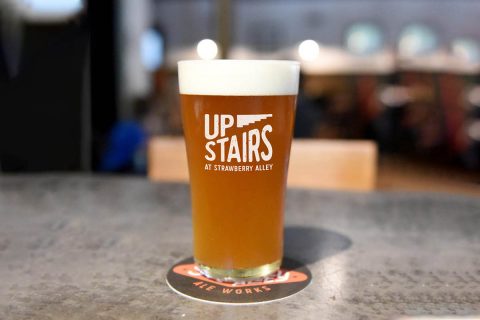 Exclusive bar additions are also planned, such as 'Margaritas on Tap' and unique cocktails crafted from locally sourced spirits.
The Upstairs boasts 5,000 square feet of airy open space and will offer a 360-degree view of historic downtown Clarksville. Guests will be allowed to seat themselves and enjoy house-brewed beers in a welcoming, casual, smoke-free lounge that will also be available to rent for private events 7 days a week.
Upstairs at Strawberry Alley is now hiring for full-time servers, bartenders and line cooks. One year experience working in a high volume restaurant/bar is preferred and you can apply online at indeed.com.
According to General Manager Phil Galloway, "The Upstairs is built on fun, casual, friendly hospitality focused on serving handcrafted beer and the city's best made-from-scratch food. Our goal is to build the ultimate hang out area in Clarksville."
The Upstairs is located at 103 Strawberry Alley and will be open Wednesday through Friday at 4:00pm and Saturday and Sunday at noon. You can visit their website at www.saaleworks.com/upstairs or call 931.919.4777 to book your private event 7 days a week.