Tennessee Titans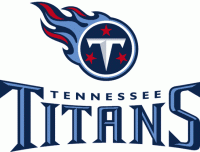 Nashville, TN – In the AFC Divisional Playoff round following the 2017 season, the Tennessee Titans traveled to the New England Patriots to face the Patriots and were eliminated from the postseason with a 35-14 loss.
The Titans defense forced New England to punt on both of the Patriots' first quarter possessions. On Tennessee's second possession of the game, the Titans drove efficiently down the field and constructed a 95-yard scoring drive.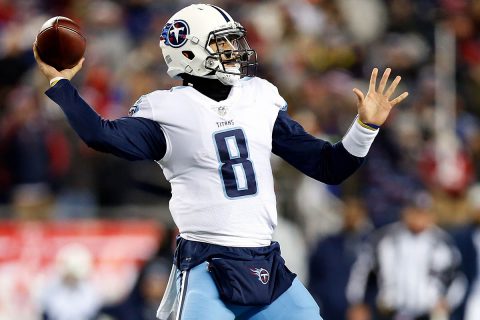 QB Marcus Mariota scrambled for two first downs and connected with both TE Delanie Walker for a 36-yard pass and WR Rishard Matthews for an eight-yard pass to convert on third down.
The drive resulted in Mariota hitting WR Corey Davis for a 15-yard touchdown as the Titans took an early 7-0 lead.
In the second quarter, New England responded with three consecutive touchdown drives. Patriots RB James White scored on back-to-back possessions, first on a five yard touchdown pass from Patriots QB Tom Brady, and on the ensuing drive, White rushed into the end zone for a six-yard touchdown.
The Patriots went ahead 14-7. On New England's third possession of the second quarter, Brady led the Patriots on a 91-yard scoring drive that resulted in a four-yard touchdown pass to Patriots WR Chris Hogan.
New England took a 21-7 lead heading into halftime.
In the third quarter, Patriots RB Brandon Bolden rushed for a two-yard touchdown as New England increased its lead to 28-7.
On New England's opening drive of the fourth quarter, Brady engineered a 90-yard drive that resulted in a four-yard touchdown pass to TE Rob Gronkowski. New England widened its lead, 35-7. Later in the fourth quarter, Tennessee put up its second score on a16-play drive. Mariota connected with WR Eric Decker for two first downs and Matthews for one first down before linking with Davis again for an 11-yard touchdown pass.
However, the Titans were unable to close the gap further, as the Patriots advanced to the AFC Championship Game.
Box Score
Tennessee Titans 14, New England Patriots 35
Divisional Round | Saturday, January 13th, 2018 | 7:15pm CT | Gillette Stadium
| Team | 1 | 2 | 3 | 4 | Final |
| --- | --- | --- | --- | --- | --- |
| Tennessee Titans | 7 | 0 | 0 | 7 | 14 |
| New England Patriots | 0 | 21 | 7 | 7 | 35 |