Austin Peay State University (APSU)

Clarksville, TN – If you ask Austin Peay State University (APSU) student Albert Wiley to list all the places he's visited, you should probably take a seat because it'll take a few minutes.
"I went to Panama, Ecuador, Belize, Honduras, Korea, Holland, Afghanistan, Iraq, Kuwait, Saudi Arabia, Thailand, Japan, England, Canada…let's just say numerous countries," he said.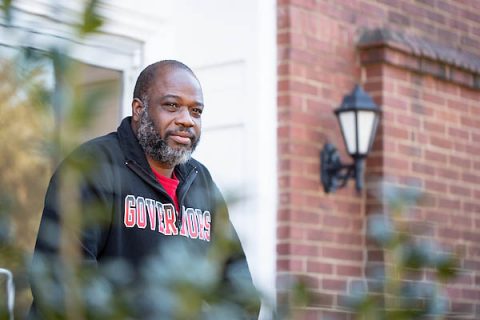 Wiley spent 25 years in the U.S. Army, serving with the 160th Special Operations Aviation Regiment (Airborne) and later with the 5th Special Forces Group.
After completing six combat tours in Iraq and four combat tours in Afghanistan, he decided to retire and add a new location to his extensive travelogue – the Austin Peay State University campus.
"I knew I needed another career, so I decided to come to Austin Peay and study special education," he said. "Austin Peay has been real welcoming. I've never had any issues here. Every time, if I had a problem and spoke to a professor, right on the spot they'd help me out."
Austin Peay is the state's leader in providing higher education to military-connected students, with services on campus like the U.S. Department of Veterans Affair's VetSuccess Office, a Veterans Upward Bound program and a Military Student Center. Wiley spends most of his time working at that center, helping fellow veterans transition from the military to college life.
"There's a good veteran community with the students here," he said.
And within Austin Peay's Eriksson College of Education, he uses the knowledge he gained during 25 years of service to help some of Austin Peay's younger students understand the importance of what they're studying.
"A lot of the students over there, they do listen to some of my experiences when I try to explain why math is important," he said. "In the military, I had to use measurements on trees to see how tall a tree was so when people jump out of a plane, they don't land on that tree."
For information on APSU's different military services, visit www.apsu.edu/military