Montgomery County Sheriff's Office (MCSO)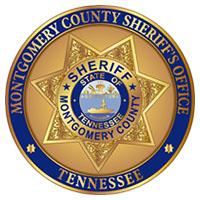 Clarksville, TN – The Montgomery County Sheriff's Office (MCSO) joined the Tennessee Highway Safety Office (THSO) to help kickoff Operation Incognito on November 13th, 2018.
The Operation Incognito campaign was developed as part of a statewide distracted driving enforcement initiative and promoted National Traffic Incident Response Week, which occurs November 11th–17th, 2018.
"The primary focus of Operation Incognito is to reduce distracted driving, serious injury traffic crashes, and fatalities," said THSO Director Vic Donoho.
"A secondary focus will include saturations of high-risk construction and utility maintenance zones to increase awareness. Drivers are encouraged to protect roadway workers by staying focused and alert at all times," Donoho stated.
During the week deputies with the MCSO issued 157 citations for violations ranging from speeding to not wearing a seat belt to reckless driving.
The Sheriff's Office also focused on school bus traffic safety during the week.
"We had several unmarked patrol vehicles follow school buses on their routes," said MCSO spokesperson Sandra Brandon. "Several motorist were issued citations for passing a school bus while children were loading and unloading from the bus."
The cost of the ticket for not stopping for a school bus is $469.50. It is the most expensive traffic violation ticket issued by the Montgomery County.
Violators who receive the ticket are not allowed to attend traffic school. Which would normally allow the ticket to be dismissed and prevent a possible increase in their car insurance rates.