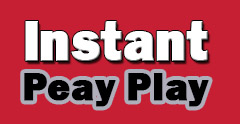 Clarksville, TN – Austin Peay State University (APSU) senior pole vaulter Savannah Amato began her chase for history, December 1st, 2018 as she begins her senior season and the chase to become the Ohio Valley Conference's all-time leader in pole vaulting gold medals.
Amato, from Delaware, OH, enters her final season having won the last five OVC championships in the pole vault – along with a third-place finish in the indoor championship as a freshman — tying Southeast Missouri's Michelle Jett (2003-06) and former Gov Carrie Burggraf (2007-10) for the conference's all-time lead in the event.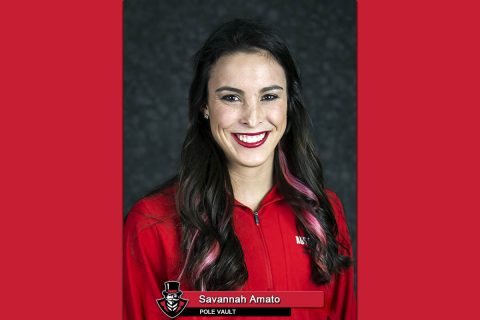 And if the season opener at the Vanderbilt Indoor Opener is any indication Amato must be a huge favorite to break the tie with Jett and Burggraf.
Her vault of 3.95 meters (12-feet-11.5 inches) at Vanderbilt was the third-best height in the event – second among collegiate athletes – but more importantly her best height in a season-opening event in her career in the indoor.
And the scary thing if you're a competitor of Amato's in the OVC, as she has a knack of building on each event on her way to the OVC Championship meet, averaging as much as an 11-inch increase in her heights as the season goes on.
If she continues that trend, it is likely she will add the all-time OVC Indoor Championship record height to her already holding the outdoor mark set last year.
But her career has been much more than OVC championships, with Amato having won 16 times overall in her career, while setting both the school's indoor and outdoor records this past season, posting a 4.15 meter at the Samford Invitational — shattering an eight-year old record set by Molly Bartkiewicz – while overtaking the outdoor mark at Western Kentucky with a vault of 4.17 meters.
If Amato goes through this season like she has her first three, a fourth trip to the NCAA East Preliminary awaits with a possible trip to the NCAA Championship finals on the line – one of the few accomplishments she hasn't achieved in her APSU career.
While here are still records to chase for Amato, she has made, and left, her mark on Austin Peay's record book and track and field history, and if she were to never win another event in her career, she is a no doubt APSU Athletics Hall of Fame selection after her career is done.