#9/9 Tennessee Lady Vols (6-0) vs. Texas (7-1)
Sunday, December 9th, 2018 | 12:02pm CT
Knoxville, TN | Thompson-Boling Arena | TV: ESPN2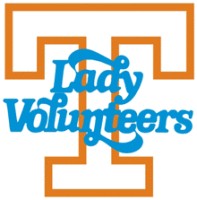 Knoxville TN – No. 9/9 Tennessee (7-0) and No. 12/12 Texas (7-1) renew their rivalry in Austin on Sunday, as these storied programs meet for the 40th time during the 40-year run of a series that began on December 8th, 1978, on a campus with an original footprint of land known as the "Forty Acres." Tip-off is slated for 12:02 Central (1:02 ET), with the game available on ESPN2 and the Lady Vol Radio Network.
UT head coach Holly Warlick, then a junior, started at point guard for the Lady Vols in that first UT/UT match-up, leading her squad to an 84-60 victory over the Longhorns in Columbia, MO, at the Midwestern Classic Tournament.
Warlick played 39 minutes in that contest, scoring four points and adding two rebounds, two assists, a block and a steal while helping her squad improve to 4-0.
On Sunday, she will direct the Lady Vols as a head coach in this series for the seventh time. She stands 3-3 so far, winning her first two times and in the most recent one in Knoxville last season.
The Lady Vols enter this match-up with a perfect 7-0 record after surviving a serious upset bid by Stetson on Wednesday night in Knoxville. The Hatters had Tennessee down by 20, 42-22, with 7:16 to go in the third period before UT used a 22-0 run to flip the script and remain unbeaten with a 10-point win, 65-55.
Texas enters on the heels of a 67-49 loss to No. 6/6 Mississippi State last Sunday, the first setback of the campaign for the Longhorns.
The Lady Vols are 1-0 in road games this season, winning by 13 at Oklahoma State, 76-63, last Sunday. Including a pair of neutral site wins over Clemson and UAB at the Junkanoo Jam in the Bahamas, Tennessee is 3-0 away from Knoxville in 2018-19. The Longhorns are 3-1 at home this season, picking up wins vs. Duquesne, McNeese State and UTSA before dropping one to Mississippi State last Sunday.
Broadcast Information
Adam Amin (play-by-play), Rebecca Lobo (analyst) and Andy Landers (analyst) will describe the action for ESPN2.
Mickey Dearstone is handling the call for IMG College/Lady Vol Network radio/online broadcasts for the 20th season. A link to the live audio stream can be found on each game's Hoops Central page or the Lady Vol schedule on UTSports.com.
Air time for games on the Lady Vol Radio Network generally occurs 30 minutes prior to tip-off.
For UT home games (after football season has concluded), the Lady Vol Network has a low-power transmitter that makes the game available on the radio at 99.3 FM.
Noting The UT Lady Vols
A Star Is Born
Point guard Evina Westbrook has developed into the player she was projected to be. The sophomore leads UT in scoring (15.7) and already has three games of 20+ points this season in addition to 4.6 apg., 3.4 rpg. and 2.0 spg.
Smooth Operator
Rennia Davis has upped her game as a sophomore, averaging 15.3 ppg., 7.3 rpg. and shooting 52% on FGs, 44% on 3FGs, and 83% on FTs. She has been in double figures in all six of her games.
Action Jackson
Meme Jackson
brings the energy for Tennessee. She leads UT in 3FGs (14), but her ability to provide relentless defense and fill up a stat sheet in other categories (stls., rebs., assts.) is key to the team's success.
NKOTB
Zaay Green (9.3 ppg.) has made the biggest statistical splash so far of the "new kids," but all four freshmen have carved out roles and found ways to help this team.
Don't Forget The Windex
UT has shown signs of being a solid team on the glass, ranking No. 4 nationally in reb. margin (16.0), No. 10 in off. rebs. per game (18) and No. 11 in rebs. per game (47.4). The Lady Vols have out-rebounded their opponents in all seven games thus far.
Pack Your Defense
In addition to rebounding, Tennessee's defense is a catalyst for its offense. UT ranks No. 11 in steals per game (13.4) and No. 19 in turnovers forced (23.29. Meme Jackson is ranked No. 48 in steals per game (2.86).
Get Out Of The Blocks
The Lady Vols have been slow starters the past four games, being outscored in the 1Q (82-69) and 2Q (69-54) during that span before bouncing back to win the 3Q (82-52) and 4Q (79-46).
Facing Ranked Foes
Tennessee is 41-35 vs. ranked foes under Holly Warlick, including 25-16 vs. those ranked 11 through 25. UT was 7-6 vs. ranked teams in 2017-18.
Last time Out for UT Lady Vols
The sophomore duo of Rennia Davis and Evina Westbrook joined forces for 44 points to lead No. 9/9 Tennessee to a 65-55 victory over Stetson at Thompson-Boling Arena on Wednesday night.
Davis (24 points and nine rebounds) and Westbrook (20 points) hit a combined 20 of 21 free throws in the win, as the Lady Vols finished 25 of 30 for the game from the charity stripe for 83.3 percent. Freshman Zaay Green tallied eight points and five rebounds, while Mimi Collins was strong on the glass with seven points and seven rebounds.
After being held to just 22 points at the half and trailing by 20 (42-22) early in the second half, Tennessee (7-0) rallied with a 22-0 run in the third quarter to outscore the Hatters 43-17 in the second half. Westbrook and Davis led the charge for the Lady Vols with 30 combined points in the final two quarters.
Noting The Longhorns
The Longhorns are led by Karen Aston, who is 149-63 in her seventh season in Austin. She has a career record of 250-126 in her 12th year.
Texas returned three starters and eight letterwinners from a year ago and welcomed six newcomers. UT lost Ariel Atkins (14.9 ppg.) and Brooke McCarty (13.6 ppg.) to graduation.
The starters back and their scoring in 2017-18 are Lashaan Higgs (12.8 ppg.), Jatarie White (10.8 ppg.) and Joyner Holmes (6.8 ppg.). Higgs is out for the year after suffering a knee injury on Nov. 23. Holmes has yet to make her season debut while sitting out due to an ankle injury suffered in early October.
One of Texas' newcomers is grad. transfer Danni Williams, a three-year standout at Texas A&M.
Texas was 28-7 overall and finished second in the Big 12 with a 15-3 mark last season.
The Longhorns finished #8/10 in the 2017-18 final polls after making it to the NCAA Sweet 16.
The Texas Longhorn's Last Game
Junior guard Sug Sutton's 16-point outing was not enough, as No. 10 Texas (7-1) lost at home to No. 6 Mississippi State (8-0), 67-49, last Sunday.
Sutton led the Longhorns in points (16), assists (five) and rebounds (eight). Sophomore guard Destiny Littleton also had a solid performance, contributing nine points and three rebounds.
MSU outscored Texas 48-28 in the paint, and Texas committed a season-high 22 turnovers.
Series History
Tennessee leads the series with Texas, 24-15, and has a 12-6 edge in Knoxville, a 10-8 record in Austin and a 2-1 mark at neutral sites.
The Lady Vols ended a three-game overall losing skid in the series last season and will attempt to stop a two-game road losing streak in the series on Sunday.
While the first meeting in the series was on Dec. 8, 1978 (Tennessee 84, Texas 60), this marks the 37th-consecutive season these programs have met. The UTs played twice in 1986-87 and 1991-92 in regular-season tourney match-ups in addition to the regularly-scheduled games.
Tennessee ran off 13-straight wins over Texas from Jan. 20, 1990, to Dec. 22, 2000, but since then the Lady Vols have forged a 9-8 mark with
Holly Warlick
standing 3-3 vs. the Longhorns.
Head coaches Holly Warlick and Karen Aston have some common ground, with both having served as assistants (HW: 1985-2005/KA: 1998-2000) and associate head coaches (HW: 2005-12/KA: 2000-06) for two of women's basketball's legendary coaches.
Warlick, of course, follows in the footsteps of Pat Summitt (NCAA-best 1,098-208 record in 38 seasons) at Tennessee, and Aston, with some stops at other schools from 2006-12, holds a job her mentor Jody Conradt (900-307) had for 31 years.
Texas Senior Associate A.D. and women's basketball administrator Kathy Harston was women's basketball director of operations and worked with Summitt, Warlick and UT assistant Dean Lockwood on the Lady Vols staff from 2008-12. She also was at Texas before that.
Lady Vol freshman Zaay Green hails from Duncanville (Texas) High School, the alma mater of Lady Vol and hoops legend Tamika Catchings.
Longhorns post Jatarie White and guard Danni Williams started their careers in the SEC at South Carolina and Texas A&M, respectively.
Tenn. is 57-22 all-time vs. the Big 12, including 1-0 this season with a win over Oklahoma State.
The Last Meeting
Senior Jaime Nared scored 23 points and recorded 13 rebounds to lead No. 11/13 Tennessee to an 82-75 win over No. 2/4 Texas in front of a crowd of 9,651 at Thompson-Boling Arena on Dec. 10, 2017.
After another strong start in front of their home fans, the Lady Vols (10-0) never trailed during the game and held the Longhorns (7-1) to 36 percent shooting.
UT earned its first home win over a top-two ranked opponent since beating No. 2 Stanford in 2010. It also halted a three-game losing skid to Texas.
Mercedes Russell finished with 15 points and 12 rebounds for her fourth double-double of the season and 34th of her career. Evina Westbrook added a career-high 15 points of her own on 5-for-11 shooting in the winning effort. Ariel Atkins led the Longhorns offensively, shooting 6-for-14 with 21 points. Atkins hails from Duncanville (Texas) H.S., the same alma mater as former Lady Vol Tamika Catchings and current freshman Zaay Green.
Next Up for UT Lady Vols
After the Texas game, the Lady Vols will be off until Stanford comes to Knoxville on December 18th for a 5:00pm CT tussle at Thompson-Boling Arena. The SEC Network will televise that contest.