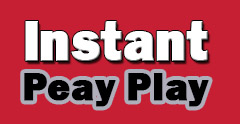 Clarksville, TN – There may never be a good time on the calendar to have to hire a new head football coach, but in the case of Austin Peay State University (APSU) having to hire a replacement for Will Healy the sooner the Govs can announce a new coach the better, with the NCAA Signing period right around the corner.
Healy, who led the APSU Govs football program for the past three seasons – going 13-21 overall during that span, includes an 8-4 mark in 2017 and earning OVC and Eddie Robinson Coach of the Year honors — resigned on December 4th, 2018 to take the head coaching job at the University of North Carolina Charlotte, with assistant coach Josh Eargle being named interim head coach.
While Eargle will no doubt do a great job in the interim for the football program, prospective student-athletes looking to sign — or may have given verbal commitments with Healy as coach — will also be looking to see what direction the APSU Governors will being going with their new head coach, whether it be Eargle having the interim tag being removed or having a new coach come in to take over the program.
But unfortunately for the Govs, they have less than two weeks before the early signing period for Division I begins on December 19th and runs through December 21st, while the midyear junior college transfer period runs from December 19th through January 15th, 2019 and the next NCAA Division I regular signing period coming up on February 6th to August 1st, 2019.
So, having a new coach in place will be paramount for the Govs in having its best chance to have another strong recruiting class to follow Healy's two national-ranked recruiting classes.
But one thing the APSU Govs and athletics director Gerald Harrison will have that other recent AD's haven't had is the fact that the head coaching position at Austin Peay is no longer a build a program from scratch job, but a job where the new head coach will come in and take over a program that has had a solid foundation set in place by Healy and his staff and a cupboard full of talent in place that with a few more key pieces added could challenge for the Ohio Valley Conference title.
Expect Harrison and Austin Peay to move quickly in getting a new head coach in place and having everything as ready as they can for signing day on December 19th.