APSU Sports Information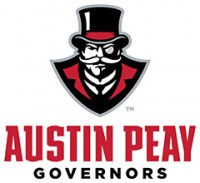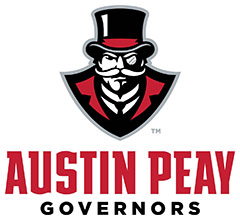 Clarksville, TN – Two integral pieces of Austin Peay State University's (APSU) early-century success on the diamond, a volleyball dynamo from the Left Coast and an all-conference football player from back in Austin Peay's days in the Volunteer State Athletic Conference whose philanthropic reach has matched his talents on the gridiron will make up the four-person 2019 Austin Peay Athletics Hall of Fame induction class.
Greg Bachman, the 2012 Ohio Valley Conference Baseball Championship MVP and honorable mention All-American after concluding his career as a leader in multiple categories; Nikki Doyle, the first three-time first-team All-OVC performer in Austin Peay volleyball history; and Matt Reynolds, the 2007 OVC Baseball Championship MVP and longtime MLB veteran, have been selected for induction as part of the 2019 class while Hendricks Fox, a football standout whose reach and influence helped successfully resurrect scholarship football at Austin Peay, will go in as the Honors category representative.
Bachman, who came to Austin Peay from Germantown, Tennessee, was briefly Austin Peay's all-time hits leader upon his graduation in 2012; his 276 base knocks remains second all-time, while he's third in home runs (34), first in RBI (188) and doubles (62). A 2008 All-Freshman honoree by the OVC and two-time All-OVC player, Bachman saved his best for last with an MVP-winning performance in the 2012 OVC Tournament, hitting .545 with seven RBI in five games and following that up with an All-Eugene Region performance in the NCAA Baseball Championship, where he hit .529 as the Govs reached their first-ever regional championship round appearance.
Originally hailing from Santa Maria, California, Doyle came to Austin Peay after a season at UC Santa Barbara and set about re-writing the record books for the Governors almost as soon as she stepped foot on campus. In her very first season, Doyle became just the second player in program history to earn AVCA All-Region honors and earned OVC Tournament MVP after leading the Govs to the 2010 OVC tourney title. She owns the program-record with 34 kills in a single match and remains sixth all-time with 1,272 kills in just three seasons as a Gov.
Reynolds, a product of Knoxville, Tennessee, spent two seasons at Kishwaukee Junior College before coming to Austin Peay and immediately thriving. He went 4-4 and made 10 starts in his first season before breaking out with a 10-3 record as a senior the next season while posting a 3.26 ERA with five complete games and striking out 77 batters in 102.0 innings of work. His 10 victories in 2007 remain tied for sixth all-time, and he's one of just 11 hurlers in program history to eclipse 100 innings pitched in a single season. He earned OVC Baseball Championship MVP honors after holding Jacksonville State to one run on five hits in the 2007 semifinal game, which helped him become a 20th-round draft pick (No. 612 overall) by the Colorado Rockies in the 2007 MLB Amateur draft; he pitched six seasons for the Rockies, Arizona Diamondbacks and San Francisco Giants.
A four-year player during some of the most successful seasons in Austin Peay's early history, Fox was a vital part of the 1948 VSAC championship team which went 8-2 and was a captain in his final two seasons, including a 1950 campaign which earned him All-VSAC honors. He was an integral part of the line which paved the way for fellow APSU Hall of Famer Ben Fendley, but his greatest contributions might've come later in life. Fox was instrumental in restoring scholarship football to Austin Peay, raising $500,000 for the establishment of the Fox Endowed Football Scholarship and received the Chancellor's for Excellence in Philanthropy Award in 2009.
Bachman, Doyle, Fox and Reynolds will become the 122nd, 123rd, 124th and 125th members of the Hall of Fame during the annual ceremony. This year's event will be a 6:00pm dinner on Friday, January 25th, 2019 at the Morgan University Center ballroom; the honorees will be recognized during the following night's men's basketball contest against Belmont.
For more information about the Hall of Fame dinner and to make reservations to attend, call Tara Pfeifler, 931.221.6119 or email