Clarksville Police Department

Clarksville, TN – The Bikers Who Care (BWC), a community oriented organization with about 150 members, have been part of many community related projects, but choose to stay out of the spotlight.
They approached law enforcement to help them with another one of their acts of kindness. Officers and Deputies from the Clarksville Police Department and Montgomery County Sheriff's Office joined the BWC on Saturday, December 15th, 2018 to hand out crisp $100.00 bills to random strangers.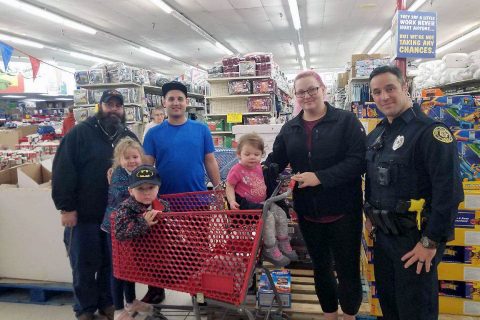 It came as a shock to many of the recipients to have law enforcement along with members of the BWC approach them, out of nowhere, and hand them a hundred dollar bill. Some probably thought they were being pranked, but it was very real.
This is the fourth year the BWC has sponsored a money give-away during the holiday season.
Billy Hughes with the BWC said, "Our organization wanted to give back to the community with random acts of kindness and to affect people's lives in a positive way".
Through the BWC's generosity, $3200 was given to total strangers in the spirit of the holiday season.
Photo Gallery