APSU Sports Information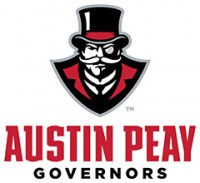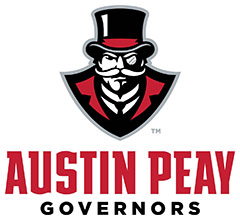 Clarksville, TN – As Austin Peay State University (APSU) Sports Information welcomes the New Year here in Stacheville, it's a perfect time to look back at the top stories here on LetsGoPeay.com as clicked on by our fans and visitors.
As you look at our top stories, make plans to join us as we write the next chapter in 2019. That next verse starts this week as the men and women's basketball teams open Ohio Valley Conference play at The Dunn with a 5:30pm, Thursday doubleheader against Eastern Kentucky.
And now, in no particular order, the best of LetsGoPeay.com in 2018…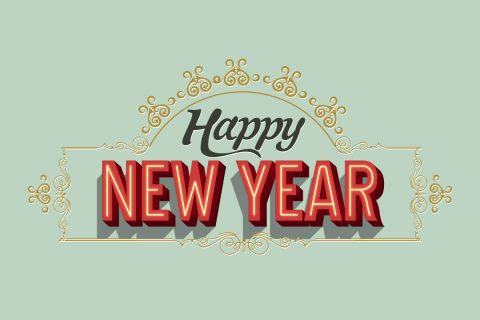 For the Love of Landrey
Far and away the most inspiring story of 2018 was that of Landrey Eargle, one that went viral after the Governors visited Georgia to begin the 2018 football season. We wrote about her story twice, once in 2016 and again before the 2018 season, but it was the 2018 introduction that turned into something special.
Landrey's grandparents set up a GoFundMe page to help offset the medical debt associated with her care with a modest goal, but after Governors, Bulldogs and college football fans saw her story during the ESPN broadcast, they responded and the account raised more than $150,000 before it was closed.
Jacques Pucheu's Purpose
Fans that attended a baseball game at Raymond C. Hand Park, or watched the Govs on TV surely noticed Jacques Pucheu's point heaven-ward prior to each inning. This is no small gesture, as detailed in a feature story here, it is a prayer lifted to his sister who was tragically taken in an auto accident in November 2017.
With thoughts of his sister never far from his mind, Pucheu pieced together his finest season on the mound, a loving tribute to a sister that was as Jacques said "arguably my biggest supporter."
Another Trophy for the Case
The Governors 40th OVC regular-season title – and 63rd OVC trophy all-time – was won this November with the volleyball team winning the 2018 title. It was the first time the APSU Volleyball team won back-to-back regular season titles in program history and it was the third time they won the regular season race.
Head Coach Taylor Mott was named the league's Coach of the Year for the second straight season and senior setter Kristen Stucker was named the OVC Setter of the Year for a third consecutive campaign.
Hello Mark Hudspeth!
Just after the 2018 football season came to a close, the Governors saw a change in leadership. Will Healy departed for another opportunity at Charlotte and athletics director Gerald Harrison quickly went to work to find the man who would lead the Govs forward.
The search did not take long and Austin Peay introduced Mark Hudsepth as its 20th head football coach before Christmas arrived – an early gift for the growing legion of Govs football fans.
Gerald Harrison Takes Over
Speaking of Gerald Harrison, his hiring of Mark Hudspeth came less than six months after he joined the Governors family. APSU President Alisa White had her own search for a new athletics directory start in late June and it didn't take long before she identified Harrison as the man to lead the Austin Peay athletics department, announcing his hire in July.
You can listen to Harrison's thoughts on his first six months in Stacheville in the latest edition of the Peaycast – the Governors podcast.
Sections
Sports
Topics
APSU, APSU Athletics, APSU Athletics Director, APSU Basketball, APSU Dunn Center, APSU Football, APSU Men's Basketball, APSU Men's Football, APSU Men's Volleyball, APSU Sports, APSU Volleyball, APSU Women's Basketball, Austin Peay State University, Bulldogs, Clarksville TN, Eastern Kentucky, ESPN, Georgia, Gerald Harrison, Governors, Govs, Jacques Pucheu, Kristen Stucker, Lady Govs, Landrey Eargle, Mark Hudspeth, Ohio Valley Conference, OVC, Raymond C. Hand Park, Taylor Mott