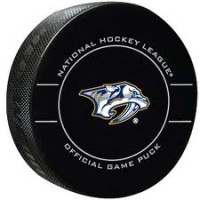 Montreal Quebec, Can– The Nashville Predators rebounded from last night's loss to Detroit, winning the back end of a "back-to-back" series, beating the Montreal Canadiens 4-1.
Craig Smith scored twice and Juuse Saros was stellar in goal for the win. Nashville was playing their old captain Shea Weber who scored the only Montreal goal.
Smith got the scoring started for the Predators at 10:44 of the first period, finding a rebound in front of the Montreal net and slipping the puck into the net past Carey Price for the 1-0 lead.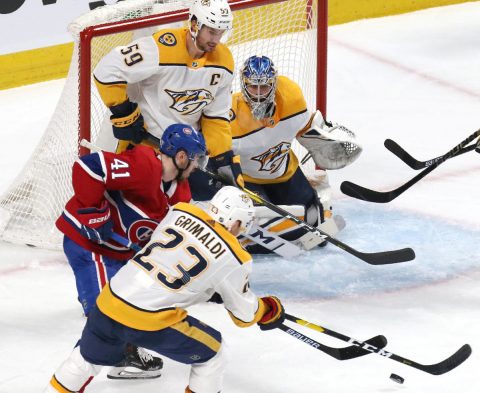 Mattias Ekholm then gave the Predators a 2-0 lead, taking a pass from Rocco Grimaldi and firing a rocket from the top of the circle with just 36 seconds left in the period.
Nashville's former captain, and current Montreal captain, Shea Weber gave his team some hope at 12:47 of the second frame, taking a loose puck in front of the blue line and firing a shot past Saros to make the score 2-1. It would be the only marker of the night for Montreal.
Craig Smith then picked up his second goal of the night at 13:05 of the second period with a wrap around score for the 3-1 Predators lead. The assist was from P.K Subban who recorded his 300th career assist of his career.
The final goal of the game was an empty netter from Viktor Arvidsson who battled for the puck with the Montreal net empty, and just 45 seconds left in the game and that would be your final score, 4-1.
Nashville put 32 shots on goal to Montreal's 28. Saros is 3-0-1 in his last four appearances for the Predators.
The win tonight was a far cry from last night's debacle where the Predators still had a chance to win the game in Detroit. This was the second game of a six game road swing for the Predators who visit Toronto on Monday night.
Nashville's next home appearance will be January 15th when they host the Washington Capitals at Bridgestone Arena.