Tennessee Bureau of Investigation (TBI)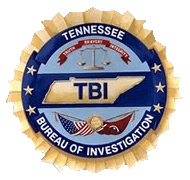 Nashville, TN – An investigation by Special Agents with the Tennessee Bureau of Investigation (TBI) and investigators with the Stewart County Sheriff's Office has resulted in the arrest of two individuals on charges related to the search for a TBI Top Ten Most Wanted fugitive last year in Stewart County and Montgomery County.
On September 23rd, at the request of 23rd District Attorney General Ray Crouch, TBI Agents and deputies from the sheriff's office began investigating a homicide that had occurred that day on Rorie Hollow Road in Indian Mound.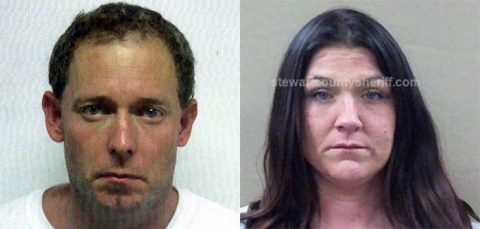 During the course of the investigation, Agents developed information that stolen property from that homicide was located at the Woodlawn residence of Derek Summers and Mindy Harris.
The investigation further revealed that Kirby Gene Wallace, the subject of a manhunt in that homicide, had been at the couple's residence sometime after the homicide had occurred.
On Monday, January 8th, 2019 the Stewart County Grand Jury returned indictments charging Derek Eugene Summers (DOB 08/23/1978) and Mindy Elaine Harris (DOB 06/08/1986) each with one count of Accessory after the Fact. Summers, who is currently being held in the Cheatham County Jail on an unrelated charge, was served with the capias Tuesday.
Harris was arrested and booked at the Stewart County Jail. They are each being held on a $20,000 bond. (NOTE: A current booking photo of Summers was not available at the time of the release. The one included is from his 2018 Cheatham County arrest.)