Clarksville Police Department (CPD)

Clarksville, TN – On January 18th, 2019, around 1:10am, Clarksville Police responded to a shots fired call in the area of Providence Boulevard. They stopped a vehicle at 734 Riverside Drive which was seen leaving the area.
Officers recognized the passenger as Damien Gray, who had several active felony warrants. As they approached the vehicle, Gray exited the vehicle, ran behind the Waffle House and jumped into the river in an attempt to get away.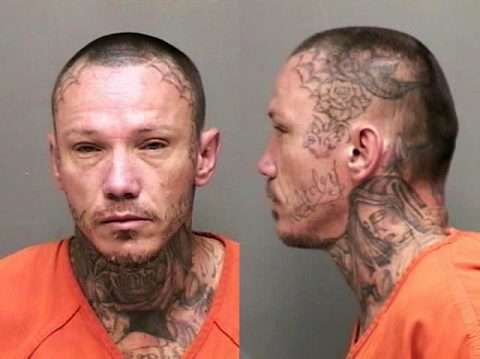 Clarksville Police Officers were able to convince him to get out of the water and took him in custody.
He was booked into the Montgomery County Jail and charged with: Seven Counts of Burglary, Six Counts of Theft of Property, Two Counts Theft of Motor Vehicle, and Vandalism. His bond is set at $140,000.
The warrants stemmed from over a dozen storage unit break-ins from Sinclair Drive, Hermitage Road, a motorcycle taken from one of the units and a truck taken from another business location with about $15,000 worth of items taken
The investigation is ongoing and more charges are possible. Detective Hurst 931.648.0656, ext 5263, TIPSLINE 931.645.8477, or go online and submit a tip anonymously at P3tips.com/591 is the lead investigator.