Clarksville Police Department (CPD)

Clarksville, TN – On Sunday, January 20th, 2018, around 10:45 am, Clarksville Police report a vehicle burglar took advantage of a man leaving a vehicle unlocked in the Home Depot parking lot, 2830 Wilma Rudolph Boulevard.
The burglar, later identified as Nathan Clay, parked beside, quickly entered the unlocked truck and took some items inside.
Little did Clay know, a witness saw what was going on and took the time to get a detailed vehicle and suspect description which she shared with police.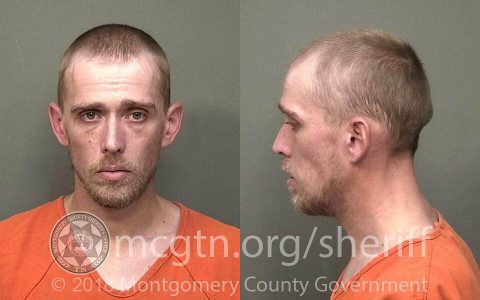 Clay was located at Lowe's parking lot within 10 minutes after the burglary. When Clarksville Police Officers approached Clay, he immediately knew why they were there.
The stolen items were found inside of Clay's vehicle along with other property which was later determined to be stolen from another vehicle burglary occurring around earlier in the morning around 7:45am, in a church parking lot at the 700 block of Madison Street. When Nathan Clay was taken in custody, he was also found in possession of some pills and drug paraphernalia.
The recovered property was returned to the owners. There was other property which could not be linked to an owner which was turned into evidence: woman and man's watch, a pocket mask with Starc Med Det 4, knife, ring and some items.
Officer Minetos charged Nathan Clay, age 33, with Two Counts of Vehicle Burglary, Simple Possession, and Unlawful Drug Paraphernalia. His bond is $12,000.