Fort Campbell's Blanchfield Army Community Hospital staff deliver Flat Stanley adventures to Northeast Middle School
Written by Maria Yager
Blanchfield Army Community Hospital Public Affairs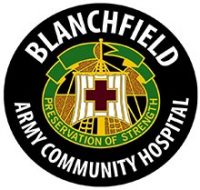 Clarksville, TN – Phoenix; Pearl Harbor, Hawaii; Vancouver, Canada; and even Hopkinsville, Kentucky were among the destinations local school children read about when the Flat Stanleys they shared with Blanchfield Army Community Hospital staff returned from holiday adventures.
Soldiers and federal employees from Blanchfield adopted the Flat Stanleys from the hospital's Partner in Education, Northeast Middle School. They volunteered to take the paper dolls over the holidays, documenting Flat Stanley's experiences for the students to read. The project, based on the children's book and character, promoted reading, writing and social studies.
"The Flat Stanley project was a pretty good success for our first go at it. When we put out the email of the project to our staff, the responses were more than we expected," said Staff. Sgt. Jamie Hendzel, a Partner in Education volunteer at Blanchfield, who coordinated the participation at the hospital.
"We even received a few emails from those who were sad they did not get to adopt one because their holiday vacation time started before we picked [the Flat Stanleys] up from the students. Many staff are definitely interested in volunteering if we do it again," Hendezel stated.
After the holidays, Hendzel rounded up the Flat Stanleys and their letters from the hospital staff and returned them to the school. Students saw pictures and read about one Flat Stanley's visit to Centralia, Washington's Penny Playground, which was funded by pennies donated from its community. A letter from another hospital employee showed a Flat Stanley's visit to the Sonoran Desert, home to the giant Saguaro Cactus.
As Hendzel shared letters and photos, the students chimed in and made connections about some of the destinations they had studied.
"The adventures we're absolutely amazing and the kids were completely engaged. From the [Flat Stanleys] who stayed in the hospital to the ones who went to Canada and Arizona, the kids love learning about new places. This is how we spark their interest. We get them to ask questions," said Northeast Middle School teacher Jennifer Parrish.
Dubbed #bachstanley, project updates were posted to the hospital's Instagram page over the winter break, allowing community members to follow along.
"The students seemed really excited, especially if the letter went with the Flat Stanley that they colored," said Hendzel, who is planning another round of Flat Stanley adoptions over the students' spring break. "I think keeping Flat Stanley in rotation is a great way to continue to bring the relationship between BACH and the Northeast Middle School students together. Hospital employees were excited to participate in this project and the students enjoyed reading about the adventures and places their Flat Stanleys visited."
Blanchfield has partnered with Northeast Middle School for about five years. Partners in Education is a program that unites local schools with local businesses and organizations. Partners have the opportunity to enhance the learning environment in public schools with their expertise, time, and financial or material resources.
Highlights from the Flat Stanley project can be found on the hospital's Instagram page at www.instagram.com/blanchfield_hospital [2]
Related Images: