Montgomery County Sheriff's Office (MCSO)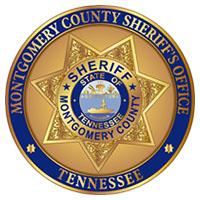 Clarksville, TN – The Montgomery County Sheriff's Office (MCSO) reports that Kirby Wallace appeared before a Circuit Court Judge in Montgomery County on Friday, February 1st, 2019 for his arraignment.
The 11 count indictment stemmed from the home invasion and kidnapping of an elderly Palmyra woman on September 27th, 2018 and the murder and carjacking of a man in the Indian Mound community on October 1st, 2018.
The Grand Jury returned the following charges:
Murder 1st Degree
Especially aggravated kidnapping
Aggravated kidnapping
Especially aggravated robbery
Aggravated burglary – three counts
Theft – Property – two counts
Possession of firearm commission of dangerous felon two counts
"While Wallace was being held on charges for the crimes that he committed in Stewart County during his September and October crime spree, Investigators with my office worked very diligently with our DA's Office, agents with the TBI, the TBI Crime Lab, and the victim and victims' families, and were able to lay out a very solid case for the Grand Jury. Now that these indictments have been served, we will begin the process of insuring that justice is served for these victims," said Montgomery County Sheriff John Fuson.
Wallace pled not guilty to all charges.