UT Athletics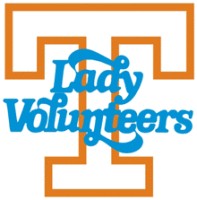 Nashville, TN – The Tennessee Lady Vols went 17-of-20 from the free-throw line in the fourth quarter to secure their third straight victory, defeating rival Vanderbilt on Sunday, 82-65, in Memorial Gymnasium.
Sophomore Evina Westbrook led UT (15-7, 4-5 SEC) in scoring with 18 points, followed closely by sophomore Rennia Davis and senior Meme Jackson who had 17 apiece. Davis posted 12 rebounds to record her second straight and sixth overall double-double of the season. Freshman Meme Collins also found her way into double digits for Tennessee with 10 points, eight of which came in the fourth quarter.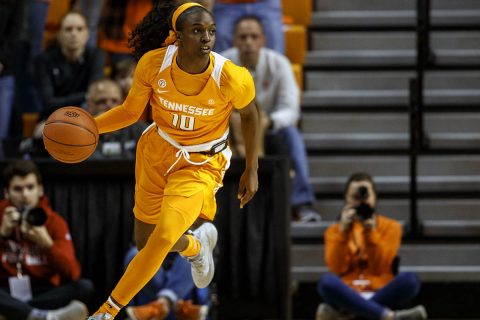 Vanderbilt (6-16, 1-8 SEC) was led by redshirt junior Mariella Fasoula who had 16 points, eight rebounds and went a perfect 6-of-6 from the free throw line. Chelsie Hall and Autumn Newbyeach had 11 for the Commodores.
The game got off to a rocky start with every member of Tennessee's starting lineup snagging a rebound before UT got its first bucket, which came off a 3-pointer by Westbrook a minute and a half into the first quarter.
Davis followed that up with a jumper to put the Lady Vols up 5-0, but Vandy answered with a 6-0 run to lead 6-5 midway through the first stanza. UT closed out the period by scoring 10 points while holding the Commodores to two buckets, taking a 16-10 lead into the second quarter.
The teams traded baskets through the opening minutes of the second period until a Jackson 3-pointer kicked off a 7-0 run that put the Lady Vols up by 13 at 27-14 with five minutes remaining in the half. Vanderbilt closed out the quarter knocking down seven of eight free throws to outscore UT 12-8, cutting the deficit to nine at 35-26 by halftime.
Vandy scored the first four points of the third quarter before Meme Jackson knocked down back-to-back buckets to put Tennessee back up by nine with just under eight minutes remaining in the period. Tennessee then went cold from the floor, going without a field goal for 2:49 while the Commodores went 3-of-3 to cut the lead to three by the media timeout.
Davis broke the drought for UT, scoring on the inbounds play, after which UT forced a five-second violation to get the ball back. Westbrook then knocked down back-to-back jumpers to put Tennessee up 48-39 with four minutes to play in the third. VU responded with a 6-0 spurt to close out the third stanza, entering the final 10 minutes only down four at 53-49.
The Commodores came out shooting in the fourth, with Kaleigh Clemons-Green knocking down a three and Hall converting on two free throws to pull Vandy within one with 6:24 left in the game. Kasiyahna Kushkituah, who sat out much of the game due to fouls, answered with a short jumper, kicking off a 10-0 UT run that put the Lady Vols up 67-56 with 4:48 to play.
The Lady Vols would maintain the lead and hit 6-of-8 free throws in the final two minutes to claim their 10th consecutive victory over Vandy.
Meme's Baaaack

With 17 points against Vanderbilt,
Meme Jackson
, who missed two games due to injury, logged her first double-digit performance since dropping 27 at Auburn. Jackson, who played at Blackman High School in Murfreesboro, had a nice support group cheering her on in Nashville.
Big On The Boards
Tennessee out-rebounded Vanderbilt, 56-31, and is averaging 47.1 rpg in SEC play while holding opponents to an average of 35.0 rpg. UT has now outworked 19 of 22 opponents on the glass this season, including all eight in SEC play.
"Re" Owning The Line
Rennia Davis entered the Vanderbilt game having hit 14-straight free throws. She hit her first four against VU, extending the streak to 18 before missing one of her final pair of free throws. She finished the day hitting five of six and now is 53 of 61 on the season for 86.9 percent to rank among the league's best at the charity stripe.
Improvement At the Line
Free throw shooting was an issue for the Lady Vols early in the season, but the team has gotten better, hitting 75 percent or better in the past five games. UT was 22 of 27 for 81.5 percent on Sunday, posting its second best effort at the line in 2018-19 behind 83.3 percent shooting (25-30) vs. Stetson on Dec. 5.
Up Next for Tennessee Lady Vols
The Tennessee Lady Vols will enjoy an open date on Thursday before traveling to Starkville to face No. 6/6 Mississippi State on Sunday at 2:00pm ET (1:00pm CT). The game will be televised by ESPN.