Tennessee Department of Health (TDH)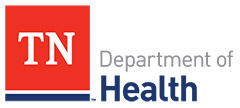 Nashville, TN – Are you in a toxic relationship? You are if you use tobacco products. The Tennessee Department of Health joins partners across the state celebrating the third annual Tennessee Quit Week February 4th–9th, 2019 and invites all Tennesseans to support those who have quit using tobacco products and inspire more people to join them.
This year's Tennessee Quit Week theme is "Let's Call It Quits!" urging smokers to break up with tobacco.
Tennessee Quit Week raises awareness of the Tennessee Tobacco QuitLine and other free resources available to help Tennesseans quit smoking and/or using other tobacco products.
These proven, effective services can double a tobacco user's chances of quitting.
"The impacts of tobacco and nicotine addiction in Tennessee go beyond the damage done to the health and quality of life of people using these products," said Tennessee Health Commissioner Lisa Piercey, MD, MBA, FAAP.
"It costs our state billions of dollars each year in lost productivity and health care costs, serious and preventable consequences that hurt the prosperity of our state and the people who live and work here," PIercey sated.
Tennessee now ranks 44th in the nation in smoking prevalence among adults. The most recent data from the Centers for Disease Control and Prevention show 22.1 percent of Tennesseans smoke, noticeably higher than the U.S. rate of 15.1 percent. While the state's adult smoking rate has become stagnant in recent years, the Youth Risk Behavior Survey reports youth tobacco use in Tennessee has declined to 16.7 percent.
"Tennessee's youth are getting the message that tobacco use of any kind is bad for their health, and that's great news!" said TDH Assistant Commissioner for Family Health and Wellness Morgan McDonald, MD. "Smoking rates among Tennessee high school students have been cut in half since 2011. Tennessee's youth-led movement for tobacco-free lifestyles, TNSTRONG is leading the charge to achieve Tennessee's first tobacco-free generation."
Quitting smoking greatly reduces the risk of developing smoking-related diseases. Tennesseans who smoke and are ready to quit can call the Tennessee Tobacco QuitLine, use the web-based program or attend in-person counseling services and may receive free FDA-approved nicotine replacement therapy. These services are provided at no charge to participants.
Call the Tennessee Tobacco QuitLine at 1.800.QUIT.NOW (1.800.784.8669) to talk with a counselor who will help create a personalized quit plan. Find more information or enroll online at www.tnquitline.org
"Counseling and teamwork with health care professionals are a proven way to help smokers quit for good," said TDH Tobacco Prevention Program Director Liz Johnson, MPH. "We encourage anyone who's using tobacco and ready to end that relationship to call their health care provider. We're eager to help Tennesseans start their tobacco-free lives."
About the Tennessee Department of Health
The mission of the Tennessee Department of Health is to protect, promote and improve the health and prosperity of people in Tennessee. TDH has facilities in all 95 counties and provides direct services for more than one in five Tennesseans annually as well as indirect services for everyone in the state, including emergency response to health threats, licensure of health professionals, regulation of health care facilities and inspection of food service establishments.
Learn more about TDH services and programs at www.tn.gov/health