Altra Federal Credit Union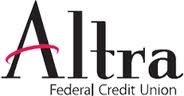 Clarksville, TN – Altra Federal Credit Union is pleased to announce the promotion of Dan Schwaab from Vice President of Retail Operations to Senior Vice President of Retail Operations.
He will be responsible for Altra's Branch and Teller Operations, Member Contact Center, Lending Center and TruStage Insurance. He has worked at Altra Federal Credit Union for over twenty three years.
"Providing a positive member experience through our retail delivery channels is key to our success," said Steve Koenen, President of Altra Federal Credit Union. "Dan's extensive experience and industry knowledge will drive the development of strategies for our retail offices, Member Contact Center, and Lending Center."
Schwaab started his career at Altra as a teller in 1995. He was promoted to a loan interviewer position in consumer lending shortly after he started. Schwaab then moved to Lexington, KY and managed that location for three years. Since moving back to La Crosse in 1998, he has managed the La Crescent, Onalaska and La Crosse branches. He has served in various roles in Retail Management and was most recently the VP, Retail Operations responsible for all Altra locations around the country. He currently is President of the La Crosse Area Crime Stoppers Board.
Schwaab obtained a double major in Finance and Economics from the University of Wisconsin – La Crosse. He currently resides in Onalaska, WI with his two daughters. In his spare time, he enjoys golfing, traveling, craft beer tasting, live music, and spending time with family and friends.
About Altra Federal Credit Union
Altra Federal Credit Union is a nationwide, full-service cooperative financial institution with over 103,000 members and $1.5 billion in assets. They currently have seventeen locations in seven states. Altra was founded in 1931 and is headquartered in Onalaska, WI.
To learn more visit www.altra.org