Clarksville, TN – Clarksville police located Aaron Glass, age 23, who had an Aggravated Burglary warrant for breaking into a residence in November 2018.
He managed to elude police until yesterday, February 20th, when officers spotted a Nissan which Glass was known to drive, at a hotel on Holiday Drive.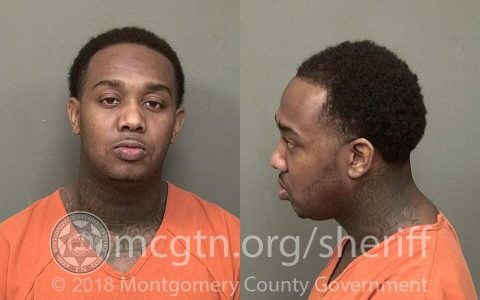 After further investigation, officers determined Glass was inside one of the rooms. He was taken into custody without incident. Officers found a gun stolen out of Stewart County inside of the room and also determined another occupant in the room had been threatened with harm if officers were allowed into the room.
Aaron Glass, 23 was booked into the Montgomery County jail and served with the active Aggravated Burglary warrant. He was also charged with Convicted Felon Going Armed, Aggravated Kidnapping, and Theft Of Property. His Bond is set at $185,000.
Glass has a lengthy criminal history involving: Evading, Traffic Violations, Violation Of Probation, Weapon, and Drug Charges.