Roxy Regional Theatre

Clarksville, TN – One of the most enduring pieces of American literature takes to the stage of Clarksville's oldest professional theatre, the Roxy Regional Theatre, this spring.
Based on Harper Lee's Pulitzer Prize-winning coming-of-age novel about a man wrongly convicted and persecuted for a crime on the basis of his skin color, "To Kill A Mockingbird" opens at the Roxy Regional Theatre on Friday, March 8th, at 8:00pm.
In keeping with the theatre's traditional pay-what-you-can opening night, all tickets not pre-sold at the full price will go on sale at 7:30pm that evening for a $5.00 minimum donation.
«Read the rest of this article»
Austin Peay State University (APSU)

Clarksville, TN – Last Friday morning, Dr. Alisa White, Austin Peay State University president, told several community leaders that she is proud of the University's record enrollment of 10,954 students and Austin Peay's position as the fastest-growing university in Tennessee.
The mid-term goal is to reach 13,000 students with an eventual steady enrollment state of 15,000 students.
«Read the rest of this article»
NASA Jet Propulsion Laboratory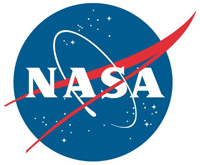 Pasadena, CA – Scientists have reproduced in the lab how the ingredients for life could have formed deep in the ocean 4 billion years ago. The results of the new study offer clues to how life started on Earth and where else in the cosmos we might find it.
Astrobiologist Laurie Barge and her team at NASA's Jet Propulsion Laboratory in Pasadena, California, are working to recognize life on other planets by studying the origins of life here on Earth. Their research focuses on how the building blocks of life form in hydrothermal vents on the ocean floor.
«Read the rest of this article»