Clarksville-Montgomery County Traffic Safety Task Force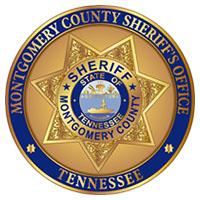 Clarksville, TN – Over 400 Austin Peay State University students attended the Safe Spring Break IMPACT Panel held at the Clement Auditorium Tuesday evening.
The event was organized by the Clarksville-Montgomery County Traffic Safety Task Force to spotlight the dangers of distracted driving and featured four speakers whose lives were personally impacted by distracted driving.
Fletcher Cleaves, who has been featured on College Game Day, ESPN TV, ESPN Radio, SportsCenter, and Outside the Lines with Bob Ley, spoke about an accident that changed his life forever.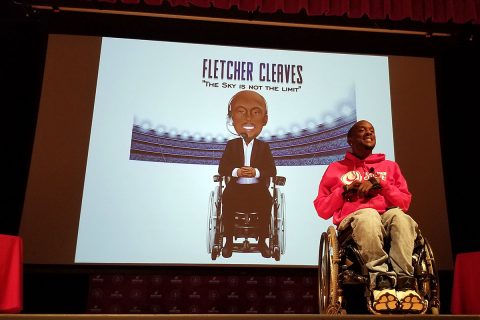 In 2009, while attending college on a football scholarship, a distracted driver suspected of texting while driving caused an accident that left him paralyzed from the chest down.
Now a quadriplegic, he speaks about the importance of safe driving and overcoming adversity.
John Mark Adkins, a former Clarksville Police Department Sergeant, spoke about being hit by a drunk driver while in his patrol vehicle. He also spoke about an accident caused by a distracted driver involving his wife and three children. The accident ignited a vehicle fire with his wife and children still in the car. Witnesses were able to rescue the children but his wife was trapped. She died at the scene.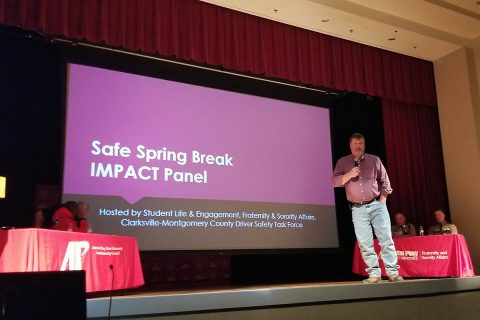 Captain Anthony Griffin and Lieutenant Bill Miller with the Tennessee Highway Patrol spoke about accidents they worked early in their patrol careers. The accidents, one involving seat belts and the other drinking and driving, shaped their careers and their advocacy for safe driving habits. They also spoke about the heartache of notifying family members of a death due to traffic accidents.
The primary goal of the multi-agency Clarksville-Montgomery County Traffic Safety Task Force is to reduce traffic crashes and fatalities through education, enforcement, and engineering.
The Task Force would like to thank Austin Peay State University for their partnership on the IMPACT panel, Barnes and Noble for donating $100.00 in gift cards, and Chick-fil-A, Zaxby's, and Bojangles' for donating food and supplies for the event.
Photo Gallery