Tennessee State Fire Marshal's Office (SFMO)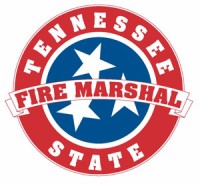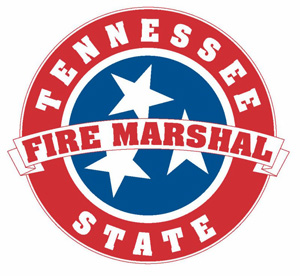 Nashville, TN – The Tennessee State Fire Marshal's Office (SFMO) reminds Tennesseans to check their smoke alarms and carbon monoxide detectors when setting their clocks forward this Sunday morning, March 10th, 2019 for the start of daylight saving time.
"We know that smoke alarms save lives, but they can only do their job if they are working," said Tennessee Department of Commerce and Insurance Commissioner and State Fire Marshal Julie Mix McPeak. "We urge consumers to check the batteries and test their smoke and carbon monoxide alarms when they set their clocks forward Saturday night."
Smoke alarms that are over 10 years old no longer offer reliable fire protection.
The SFMO urges all residents to determine how old their smoke alarms are (the date of manufacture can be found on the back of the alarm).
Regardless of whether the alarms are hard-wired or battery powered, they should be replaced if they are 10 years or older.
Data from the National Fire Protection Association (NFPA) reports that your risk of dying in a residential structure fire is 54% lower with working smoke alarms than with no alarms or none that work.
Both state and national data reflect that many fatal fires occur at night while the victims are sleeping. The smoke and toxic gases generated by a fire can cause people to sleep more deeply, narrowing the chances of surviving a fire.
A working smoke alarm can provide an early warning of danger and sleeping with a closed bedroom door can hold back toxic smoke and flames to allow additional time for occupants to escape.
The State Fire Marshal's Office shares the following tips to help residents stay fire safe:
Install smoke alarms inside each sleeping area, outside each sleeping area, and on every level of your home.
For the best protection, equip your home with a combination of ionization and photoelectric smoke alarms or dual-sensor alarms. Interconnect the alarms so that when one sounds, they all sound.
Consider smoke alarms with long-life alarms that have non-replaceable batteries that remain effective for up to ten years. If the alarm chirps on these units, warning that the battery is low, replace the entire smoke alarm right away.
For smoke alarms with any other type of battery, test the unit and replace the batteries according to the manufacturer's recommendation. Many manufacturers recommend replacing batteries twice a year, making time changes for daylight saving time the perfect opportunity and reminder.
Remember: Even alarms that are hard-wired into your home electrical system need to have their battery back-ups maintained in case of electrical power outage.
Follow the manufacturer's instructions for cleaning to keep smoke alarms working well. The instructions are included in the package or can be found on the Internet.
Test alarms once a month using the test button. Replace the entire alarm if it's 10 years old or older or if it fails to sound when tested.
Have and practice a home fire escape plan with two ways out of every room and a designated outside meeting place. Share and practice the plan with anyone living in the home, including children and grandparents.
When a smoke alarm sounds, get out and stay out. Call 911 from your pre-determined outdoor meeting place.
A closed bedroom door and smoke alarms are a winning combination. Closing your bedroom door before going to bed could give you crucial seconds in the event of a house fire.
Many fire departments in Tennessee offer free smoke alarms and installations through the SFMO's "Get Alarmed, TN!" program. Call your local fire department today to see what resources are available in your area.
For more tips on how to make your home fire safe, visit tn.gov/fire.