Clarksville Police Department (CPD)

Clarksville, TN – Clarksville Police are trying to identify a woman responsible for hitting three parked motorcycles and leaving the scene.
The crashed occurred around 1:30am, Sunday morning, March 10th, 2019. A gray PT Cruiser traveling on Kraft Street, driven by an unknown female, left the roadway near 491 Kraft Street (near Parham Lane) and crashed into three parked motorcycles.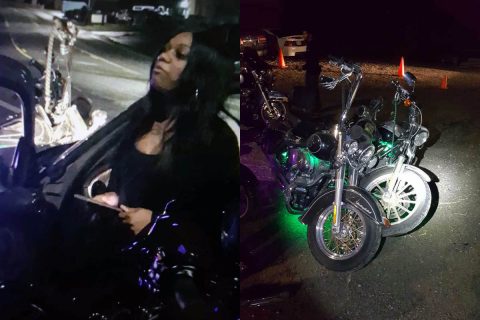 The owner of one of the motorcycles was able to take a picture of the female driver and the Tennessee temporary plate, QDXNQWM, affixed to the PT Cruiser.
Clarksville Police were not able to identify the driver or the dealership where the temporary tag was issued from.
Anyone with information is asked to contact Officer Ciupka, 931.648.0656, ext 5250, Tipsline 931.645.8477, or go online and submit a tip anonymously at P3tips.com/591