Clarksville Police Department (CPD)

Clarksville, TN – Clarksville Police report that there was a structure fire at Clarksville Gun & Archery Shooting Range, located at 2121 Old Ashland City Road ,which was called in around 12:35pm, Tuesday, March 12th, 2019.
The building housed an indoor shooting range. The fire was believed to have started in the attic.
All occupants were evacuated and no injuries have been reported.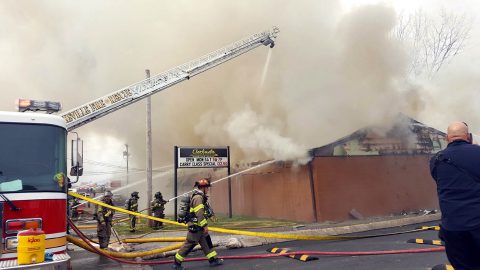 Emergency responders are still on scene, but for the most part, the fire has been extinguished.
Any further inquiries should be directed to the fire department.