UT Athletics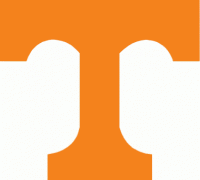 Nashville, TN – The No. 8 Tennessee Vols couldn't match No. 22 Auburn hot shooting, falling, 84-64, in the SEC Tournament Championship Game on Sunday at Bridgestone Arena.

The Vols (29-5) played one of their worst games of the season on the offensive end, turning the ball over 17 times that led to 21 points for Auburn. The Tigers (26-9) did what they do best and rained 3-pointers to keep the momentum in their favor, connecting on 15 long balls.

Tennessee's offense went cold as ice in the first half, going on a seven-minute scoring drought and missing 10 consecutive shots. UT was up early on the Tigers with a 17-13 lead.
Auburn capitalized on the opportunity and swung the momentum in its favor. While the Vols struggled on offense, the Tigers rattled off a 16-0 run to take a commanding 13-point lead.
On the defensive end, AU forced the Vols into 12 turnovers and held the Big Orange to 32 percent shooting from the floor. At the break, Auburn held a 32-23 advantage over the Vols.

Lamonte Turner was hot early on, scoring eight points behind a pair of 3-pointers in the first four minutes. He finished with a season-high 24 points on 7-of-12 shooting and four 3-pointers.

The only success UT found in the period was on the glass, where it held a 26-19 advantage and limited Auburn to just four offensive rebounds. Grant Williams had seven boards in the half but couldn't find any rhythm on the offensive end, scoring just two points. The SEC Player of the Year finished with 13 points, eight rebounds, two assists and two blocks.

Tennessee got going in the second half, converting on 11 out of 13 shots during one stretch, but it was too late. Auburn built its lead to 23 points with 11:22 to go and cruised to a victory. Despite a 13-5 run by the Vols, the Tigers caught fire from deep and knocked down 10 3-pointers in the period.

AU dominated the glass after intermission, out rebounding Tennessee 20-7 and grabbing nine offensive rebounds. After having only one second-chance point in the first half, the Tigers capitalized on their opportunities and had 16 second-chance points in the second half.

Bryce Brown led the Tigers in scoring with 19 points behind five 3-pointers, while Chuma Okeke dropped 18 points and 13 rebounds to help Auburn win the championship.
Despite the loss, Tennessee players were recognized for their play throughout the tournament, as Williams and All-SEC wing Admiral Schofield were named as part of the 2019 SEC All-Tournament Team.
Next Up for Tennessee Vols
The Tennessee Vols will head to compete in the NCAA Tournament, which begins next week. The tournament seeds and complete, 68-team field will be announced Sunday night on CBS starting at 5:00pm CT.
Sections
Sports
Topics
Admiral Schofield, Auburn, Bridgestone Arena, Bryce Brown, CBS, Chuma Okeke, Grant Williams, Lamonte Turner, Nashville TN, NCAA tournament, SEC, SEC Tournament, Southeastern Conference, Tennessee, Tigers, UT, UT Basketball, UT Men's Basketball, Vols, Volunteers